Your kitchen is a very common area in your house, and you frequently find yourself in the kitchen with your family and friends. However, with the nice weather in all corners of Florida, including Pinecrest, Palmetto Bay, Coral Gables, Ocean Reef, Miami, Key Largo, and the surrounding areas, you would much prefer to have your kitchen outside where you can take advantage of the sunshine and breezes. The professionals at Trimline Design Center have helped many others add an outdoor kitchen to their homes, and they are ready to do the same for your home.
What Makes Up an Outdoor Kitchen?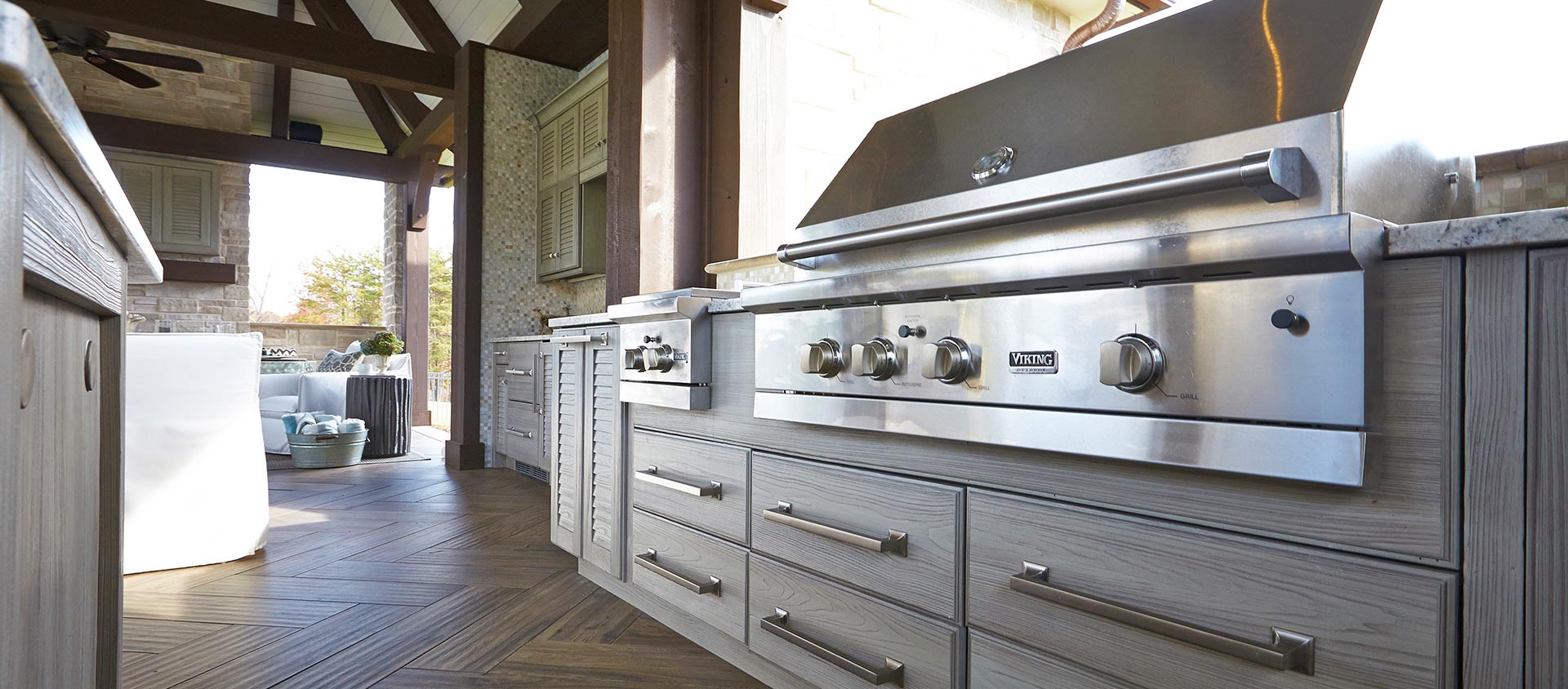 When you think about adding an outdoor kitchen to your home, what do you think of? For some, it might be a simple gas grill and a small bit of counter space. For others, you want a gas grill similar to what you have indoors, plus running water, cabinets for dishes, and more. No matter what you have in mind, Trimline Design Center can help make it a reality.
Don't think that your kitchen has to be stationary. Many times, your outdoor kitchen will be set in a single location, but sometimes that makes it too far from the action on your property. You may instead find that you want to have your outdoor kitchen area mobile, such as moving your grill near the table or the pool, and a small rolling cabinet can also be moved to provide counter space alongside the grill.
Quality Materials Are Essential
The quality of materials and expert workmanship that goes into creating your outdoor kitchen is of paramount importance. From the blistering Florida sun to torrential rain showers and the occasional unseasonably cold winters, you need an outdoor kitchen that is durable and sustainable, specifically designed for the South Florida climate. Trimline Design Center has years of experience in providing a durable summer kitchen with year-round outdoor cabinets without sacrificing aesthetics. Some clients prefer a small and simple outdoor space for grilling. Others want a total traditional indoor kitchen recreated and interwoven with their outdoor space. Many ask for the amenities of their kitchen, simplified and reduced for their patio area. Whatever you envision for your Pinecrest, Palmetto Bay, Coral Gables, Ocean Reef, Miami, Key Largo, and the surrounding area home, the professionals at Trimline Design Center make it happen for you! Call them today to learn about all of the options for your outdoor cabinets.