CABINET INSTALLATIONWHAT TO EXPECT
Thank you for choosing Trimline Design Center for your cabinetry project. Having cabinets installed can be a major project. We would like to let you know what to expect before, during, and after your cabinetry project.
PREPARING FOR YOUR INSTALLATION. As we prepare for your installation, our installers may take one or more of the following steps to help ensure everyone's safety. This will ensure a safe environment for you, your family and our installers. We will ask from you: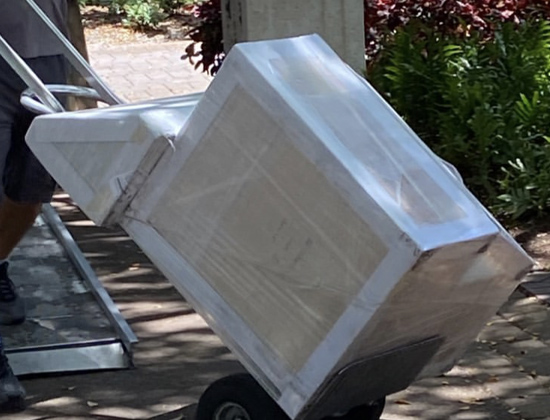 DELIVERY + STORAGE: Your cabinets are here, and you can't EVEN wait to get started. There are, in fact, some things to know before you start your remodel. Yes… your project is still happening. Your dream WILL come true, but let's do a little housekeeping before we start.
Your home needs to be ready for installation, which means the house should be in a climate-controlled environment. The air-conditioning MUST be on (please refer to your cabinet manufacturer's warranty). WHY? Well, extremes in temperature and humidity can cause wood to expand and contract, possibly damaging the finish on your cabinetry and that can cause swelling on the cabinet joints. Understanding what can damage your cabinetry can help you care for and protect your investment for years to come. If your home is not ready, Trimline has a climate-controlled warehouse available for a small charge. You'll thank us later.

CLEAR PERSONAL ITEMS AND PREPARE THE WORK AREA: Pack away and empty cabinets, clear countertops, drawers, EVERYTHING and move them to your new temporary kitchen for the next several weeks. When demo day starts, your excitement will be back, you will feel your dreams becoming a reality. You will envision yourself in your new kitchen! Making coffee in your bathroom and washing dishes in your laundry room doesn't bother you. It just means you are on your way. Remember, it's a marathon, not a sprint. We want quality and a job well done in a reasonable time.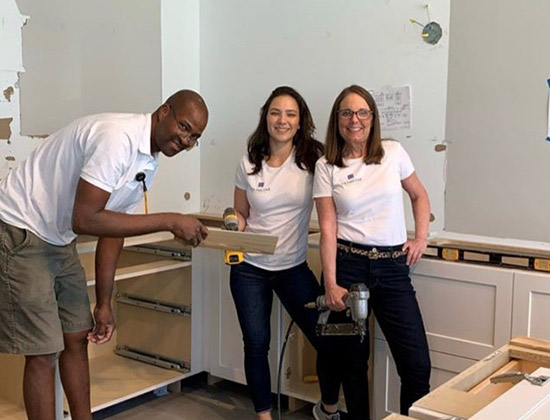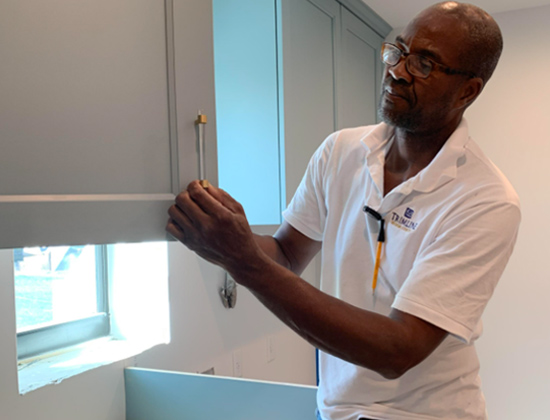 GETTING STARTED ON DAY 1: You will need to be home on installation day to let the crew in if you have not made other arrangements with us. Your presence will ensure that the crew sets up in an area that is agreeable to you and that the room is ready for us.

PETS AND CHILDREN: We love pets and kids, but we ask that you be prepared to keep them out of the work area and away from power saw and other equipment. As your installers will need to come in and out of your home, opening and closing doors, please ensure that your pets are properly secured.

ADDITIONAL WORKSPACE: In addition to the room(s) where the cabinetry will be installed, please provide your installers with workspace. They will need access to electrical outlets and room to set up their equipment.

NOISE, DUST, AND LIMITED ACCESS: Expect a noisy and dusty couple of days. Your installers will be using power equipment like drills, electrical cutting tools, compressors, and nail guns during your installation. Dust. Be prepared for dust. Even though your installers will try to contain the dust, anticipate having to do a light dusting once your installation is complete. Your safety is our concern. You and your family will have limited access to the area during the tear out and the installation.

CLEANING + MAINTENANCE: To keep your new cabinetry looking its best, you will need to properly care for and maintain them. Consult the care instructions provided by the cabinetry manufacturer. Only a manufacturer can make the cabinetry. Only the installer can turn the cabinets into a kitchen. And only you can maintain your cabinetry. You should be familiar with and observe all the cabinetry care and warranty information. It is important to follow all the manufacturer's care instructions, as failing to do so may invalidate the manufacturer's warranty.