Custom Entertainment Centers, Custom Wall Units, and Custom Home Bar For Kendall, Key Largo, Coral Gables, Pinecrest, Miami, Palmetto Bay, FL, and Throughout Surrounding Areas
Work, Play, Rest & Relax
GREAT DESIGN FOR OTHER ROOMS IN THE HOUSE
It could be the bedroom that you're not using, or that musty office that doesn't quite 'work'. Perhaps your family room isn't doing all it can to make your family feel warm and welcomed. Maybe you simply want movie night to be something very special. Whatever the case, Trimline Design Center can transform even the most mundane space into a magical place.
Lights, Camera, Action!
CUSTOM ENTERTAINMENT CENTERS & WALL UNITS BY TRIMLINE DESIGN CENTER
As cinematic technology continues to evolve at a dizzying pace, more and more homeowners want to create a home space that highlights and enhances the home movie experience. Trimline Design Center has created beautiful entertainment centers, bars and wall units in homes throughout Key Largo, Coral Gables and Pinecrest, as well as Kendall, Palmetto Bay, Miami and other Florida communities.
Avid readers, audiophiles and movie buffs appreciate the intelligent organizational designs by the professionals of Trimline. Our expert designers take innovative approaches for seamless electronic integration and convenient storage solutions while maintaining the beauty of your existing decor. Say goodbye to unsightly wires, ill-fitting components and mismatched styling. Utilizing our wide selection of finishes, hardware, door styles and custom cabinets, we deliver amazing results. From classic to contemporary or traditional styles, Trimline Design Center's experienced designers and craftsmen work together to give you an amazing entertainment center experience in the comfort of your own home.
Custom Wall Units Designed with You in Mind
Buying a set of bookshelves may give you function, but they simply can't match the professional polish, stylish beauty and custom fit that quality-crafted wall units by Trimline Design Center offer. With audio component storage and hidden video monitors plus award displays and shelving that highlights your personal library, Trimline maximizes available space with the most fashionable and functional approaches available.
VIEW PORTFOLIO
Beautiful Custom Home Bars by Trimline Design Center
Amateur weekend bartenders and serious mixologist alike love displaying their skills from bars created by Trimline. We build wonderful spaces that promote the creation of tasty beverages and enjoyable conversation.
Working with you, we can incorporate a wet sink, wine racks, coolers and more, providing all the wonderful tools, impressive bar and countertops and comfortable seating that makes every guest feel welcome. You can catch a glimpse of our beautiful bars and wine cellars by visiting our Online Portfolio.
VIEW PORTFOLIO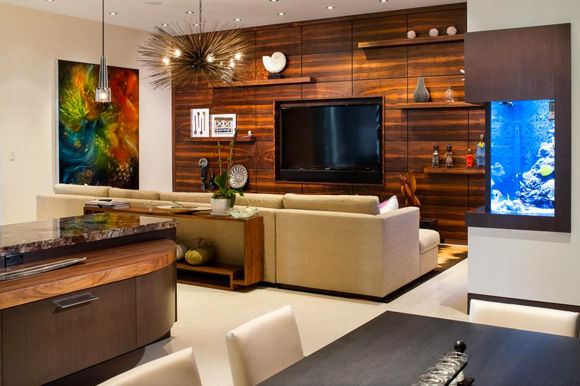 ROOMS THAT MAKE MEMORIES
Popcorn, family and a beautiful place to watch your favorite movie: now that's the stuff that memories are made of and Trimline Design LOVES creating the spaces that make it happen. Whether we're designing and creating a home entertainment area, a thoughtful office layout or a home bar, it's your thoughts, your ideas and your vision that we use. When you want the perfect home entertainment area or office, come to Trimline Design Center.
VIEW PORTFOLIO
INSPIRATION IS ONE SERVICE WE OFFER
VISIT OUR KITCHEN + BATH SHOWROOM
10001 South Dixie Highway, Pinecrest, FL 33156