ABOUT TRIMLINE
DESIGN CENTER
Kitchen Remodeling, Kitchen Cabinet Design, Bathroom Cabinetry, Outdoor Cabinets, Summer Kitchens, and More in Pinecrest, Coral Gables, Kendall, Key Largo, Miami, Palmetto Bay, and Surrounding Areas
WHO WE ARE
Trimline cabinetry was founded in 1964 by Lester Collins manufacturing custom laminate (formica) cabinetry in his own shop. As his business grew, he made the decision to transition to higher quality manufactured and custom made-to-order wood and laminate cabinetry.
In 1976, we relocated to our present-day location at 10001 South Dixie Highway in Pinecrest, Florida. That's over 45 years in the SAME location.
This consumer-friendly place became Trimline Design Center. Nancy Collins joined Lester and Kathleen Collins in the family business directly after college, once she acquired her design degree in 1984 beginning the next chapter in Trimline's history.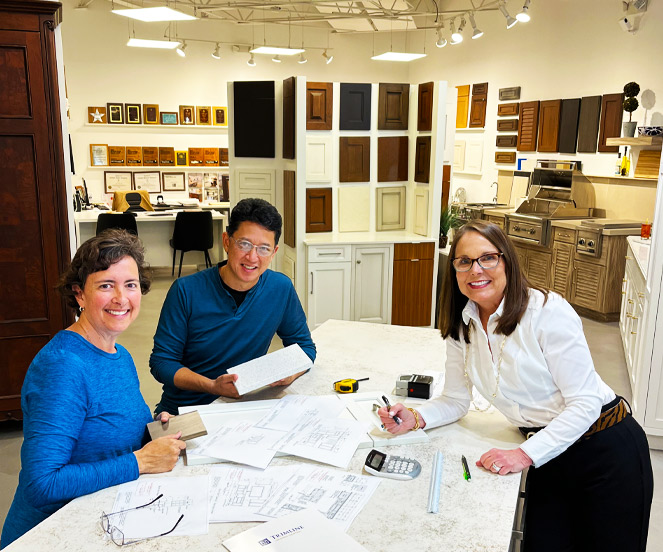 An Open Letter from the Owner
When something has always been a part of your life, it is officially a part of who you are. Before Trimline Design Center ever became my livelihood, it was my daycare center, playground, and all-around hangout. I remember watching my Dad talking with people, and it always seemed to me that this was never something he had to do… it was a choice he loved making every single day. Dad and Mom taught me the value of working hard, the joy of doing something you love, and the pride you find in doing everything with integrity. There are few things I enjoy more than helping people create a space that makes them happy. At the end of the day, that's really what we're all about. Thank you for visiting our website… we look forward to helping you!
Sincerely,
Nancy Collins, CKB, CBD
WHAT WE DO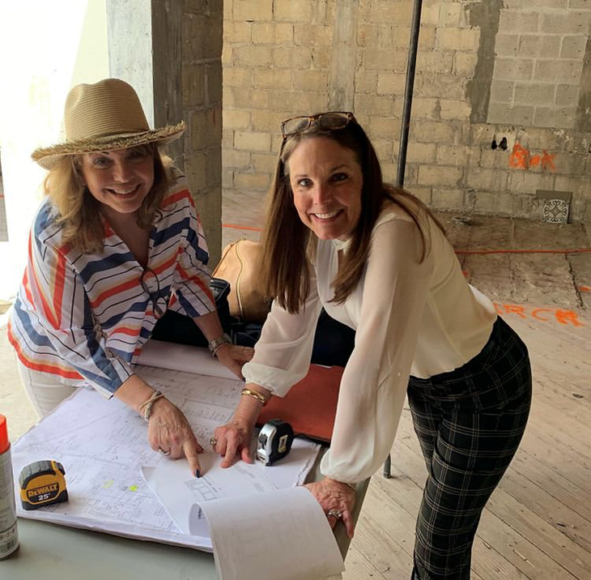 There's no shortage of talent in the cabinetry industry- particularly here in Miami. But when it comes to a challenging remodel (as most are), or new construction, you need a team that can deliver.
AND DELIVER, WE DO
Remodeling your home is a huge commitment. There are a million decisions to be made. Whether it's planning cabinetry for your bathroom or remodeling your kitchen- we are equipped to handle all the details from start to finish. Full disclosure: although Trimline Design Center can provide full-service general contracting with your remodeling project (#CBC058003), we don't do it alone. We tap into our network of specialists as needed. We have our own expert tradespeople-plumbers, electricians, countertop fabricators, and other talented craftsman's ready to work for you.
OUR SERVICES
GET THE RESULTS YOU WANT
Trimline has assembled a small-but-mighty-talented crew of certified kitchen + bath designers, seasoned project managers, skilled installers, and our OWN General Contractor's License. We adore homes that need a bit of a lift because nothing warms our hearts like demolition day.
We're a tight-knit group that are fortunate enough to have that rare combination of loving what we do and, more importantly, the people we get to do it with.
Kitchen Cabinets Design and Installation
Bathroom Design and Installation
Outdoor Cabinetry/Summer Kitchens
Entertainment Centers/Home bars
Home Office/Built-Ins
Butler's Pantry
Closets/Interior Doors
WE'RE LISTENING
Not that wide-eyed, polite but pretend-listening. My Dad would tell me to ask questions and then LISTEN. So, know that as you're talking, we're listening and processing, absorbing everything you are saying. Whether your entertaining style is more sit-down dinner or hang out on the counter stools and mingle. Trimline will translate your desires AND the realities of your budget with your wish list. Our goal is to create your space that is all yours.
INSPIRATION IS ONE SERVICE WE OFFER
VISIT OUR KITCHEN + BATH SHOWROOM
10001 South Dixie Highway, Pinecrest, FL 33156