Custom Home Closets Built & Interior Doors Installed in Kendall, Key Largo, Coral Gables, Pinecrest, Miami, Palmetto Bay and Throughout Surrounding Areas
We Ask the Right Questions
CUSTOM CLOSETS BY TRIMLINE DESIGN CENTER
How do you use your closet? How expansive is your wardrobe? What works…and what doesn't work in your current closet configuration? What look inspires you? These are just a few of the questions Trimline's professional designers ask during your initial consultation for a custom closet. We want to make sure we know exactly what you're looking for in your new closet. Once we determine your wishes, our team will come up with a design proposal. We also visit your home to determine how much room we have, what needs to be included in the design and how much site preparation work needs to take place.
Making Home Closets work for BOTH of you
Shoes, ties, dresses, suits. Belts, scarves, lingerie, swimsuits, ski clothes: it's amazing how different a couple's wardrobe can be. It's not unusual for one individual to need more space than their partner, and the way they'll use that space can be so different. Trimline Design Center works with couples to determine the best approach in creating custom closet space that brings harmony and continuity to busy mornings and hectic evenings. Whether you want a closet all to yourself or enjoy sharing a space, we make it happen. Spacious boutique closets, walk-ins, reach-ins: we build what you want, including thoughtful features such as shoe shrines, jewelry trays, built-in hampers and so much more.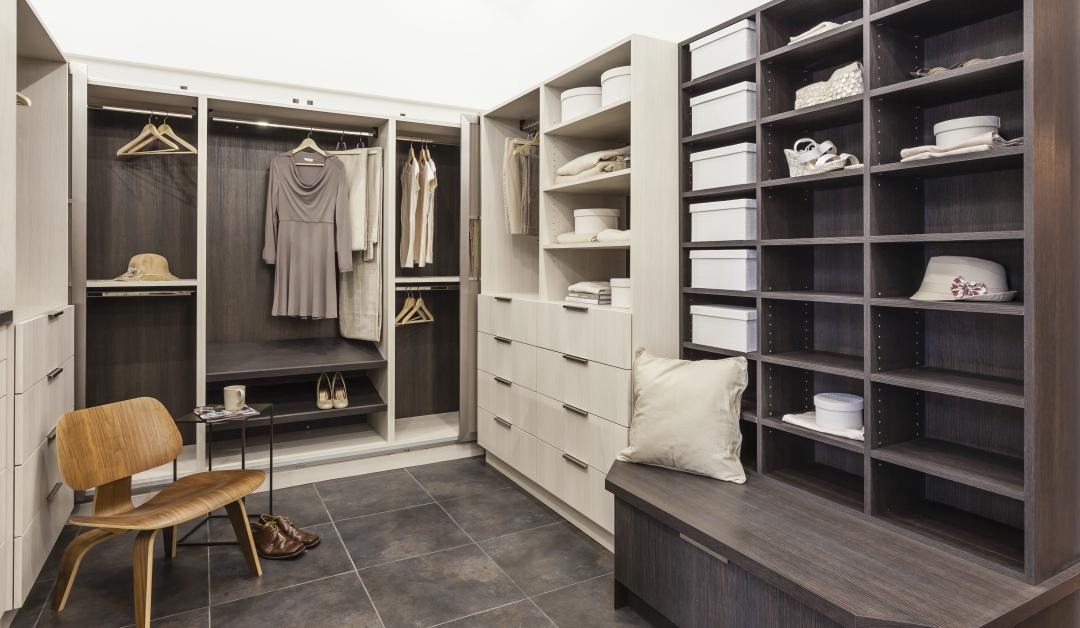 Custom Home Closets: What have you done for your wardrobe lately?
Summer, winter, spring and fall: every season represents changes, and that means changes to your wardrobe. From summer shorts to winter jeans, casual to business, your wardrobe is constantly expanding, changing and evolving. Fashions change as frequently as the seasons, which means even more confusion and clutter when your closet can't keep up. Having to deal with an unorganized closet is a true time-stealing frustration…but it doesn't have to be that way!
Interior Doors That Make A Statement
INTERIOR DOORS BY TRIMLINE DESIGN CENTER
It can disguise or distinguish the entrance to a room. It can be bold and colorfully beautiful or quiet and cleverly subdued. Interior doors add so much to a room's overall look and feeling. They distinguish one space from another, providing an attractive transition. They can add character, provide privacy, invite light and view…interior doors are an often overlooked way to stylize a home.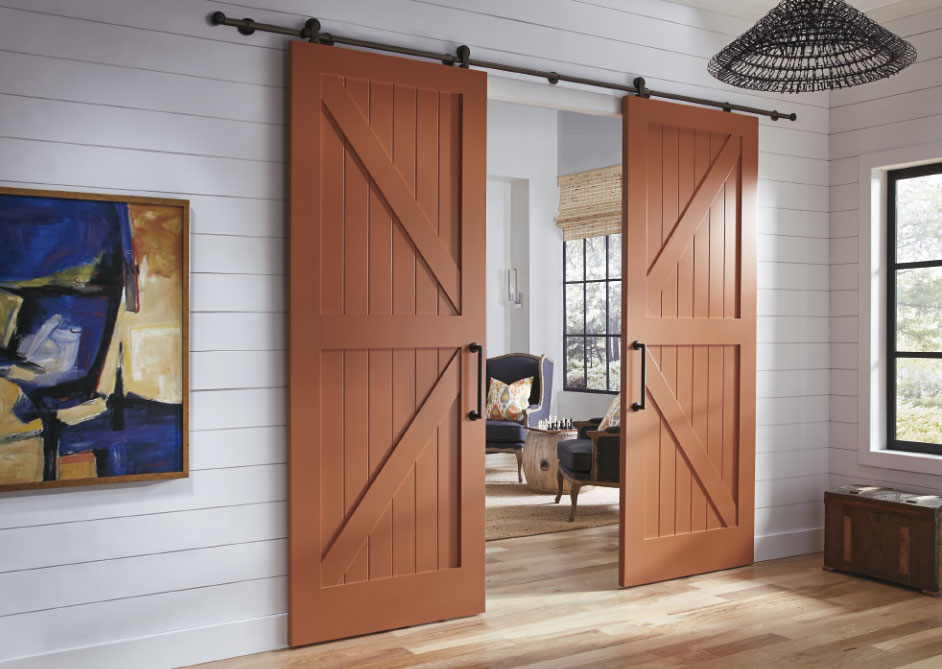 Trimline Design Center offers a wonderful collection of designs
We offer traditional panel doors as well as beautifully big barn doors, fashionable French doors, bi-folds and so many other styles. It's easy to get exactly what you want. Of course, they come in many different materials, finishes and designs. Contact Trimline Design Center today to schedule your complimentary consultation.
Get Organized! Contact Trimline Design Center today!
You can see some of the many amazing styles available by visiting our Online Portfolio.
VIEW PORTFOLIO
INSPIRATION IS ONE SERVICE WE OFFER
VISIT OUR KITCHEN + BATH SHOWROOM
10001 South Dixie Highway, Pinecrest, FL 33156