Custom Offices and Custom Butler's Pantries in Kendall, Key Largo, Coral Gables, Pinecrest, Miami, Palmetto Bay, and Throughout Surrounding Areas
ENJOY WORKING AT HOME
OFFICES & BUTLER'S PANTRIES BY TRIMLINE DESIGN CENTER
Working at home is supposed to be a convenient and comfortable alternative to traveling to an office. However…it can also be a major distraction. Far too many home offices are offices by only the loosest definition of the word. Inconvenient, uncomfortable, cramped and ill-lit, they simply don't provide a comfortable space that promotes productivity. If you're not happy with your home workspace, it's time to talk to the professionals at Trimline Design Center about a thoughtfully-designed home office.
SIMPLIFYING YOUR WORKDAY
An organized office inspires creativity. Having quick and easy access to the things you need with the least amount of hassle possible is the key to efficiency, and increased efficiency means increased productivity. The experienced designers at Trimline can show you how to maximize the space you have, reduce wasted motion and accommodate all the equipment and office tools you need to get the job done. Just as important: we make efficiency beautiful!Lighting, integrated storage, smart window treatments, custom cabinetry: it all comes together to deliver a home office in which you'll truly love spending time.
BUTLER'S PANTRIES
When an old-world tradition is given a contemporary twist, wonderful things happen. Today's butler pantries don't require the presence of a steward adorned in tux and tails. However, they're even more functional today than they were in days gone by. They still provide an excellent way to display heirloom china…but today's convenient appliances have added a wonderful new element that makes them more than utilitarian. Convenience and beauty meld perfectly to provide a smart, useful and visually appealing display…and Trimline Design Center have become experts in the creation of thoughtful Butler Pantries throughout South Florida areas including Kendall, Key Largo, Coral Gables, Pinecrest, Miami, Palmetto Bay and surrounding areas.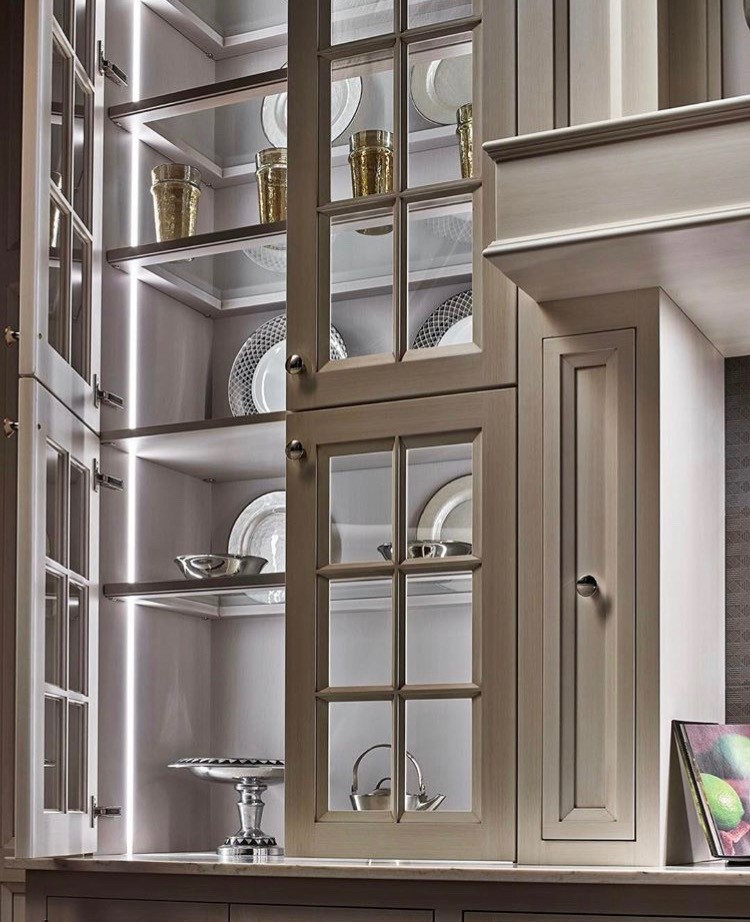 A VARIETY OF OPTIONS FOR EVERY DECOR
Do you prefer the traditional look of white lacquered cabinetry and understated hardware or the ergonomic contemporary approach featuring open, easy-access shelving? Maybe you're looking for a more rustic look featuring clean lines and minimalist styling. Of course, there's much to be said for an ultra-modern black and white contemporary twist that pulls in stainless appliances and sleek countertops. And for those who prefer a small, functional pantry space, you can still enjoy all the storage you need with custom kitchen cabinets and innovative design. Whatever you want, Trimline Design Center brings it to life. With a host of options and unlimited creativity, Trimline has the skill and expertise to make every space all you want it to be…and more!
VIEW PORTFOLIO
INSPIRATION IS ONE SERVICE WE OFFER
VISIT OUR KITCHEN + BATH SHOWROOM
10001 South Dixie Highway, Pinecrest, FL 33156