There are only a few rooms in a home that can make a huge difference, not only for the homeowners but also in terms of the value of the home should one want to sell. At or near the top is the kitchen, and doing a kitchen remodeling project isn't something to be taken lightly. There are countless decisions that need to be made, from what cabinetry you want to the color scheme to the flooring choice, and hundreds more. What you want is an experienced team like Trimline Design Center to help guide you through the process for your home in Pinecrest, Palmetto Bay, Coral Gables, Ocean Reef, Key Largo, Miami, and the surrounding areas. They have been helping homeowners with their kitchen remodeling projects for over 50 years, and they can make yours go smoothly.
The Process of Your Kitchen Remodel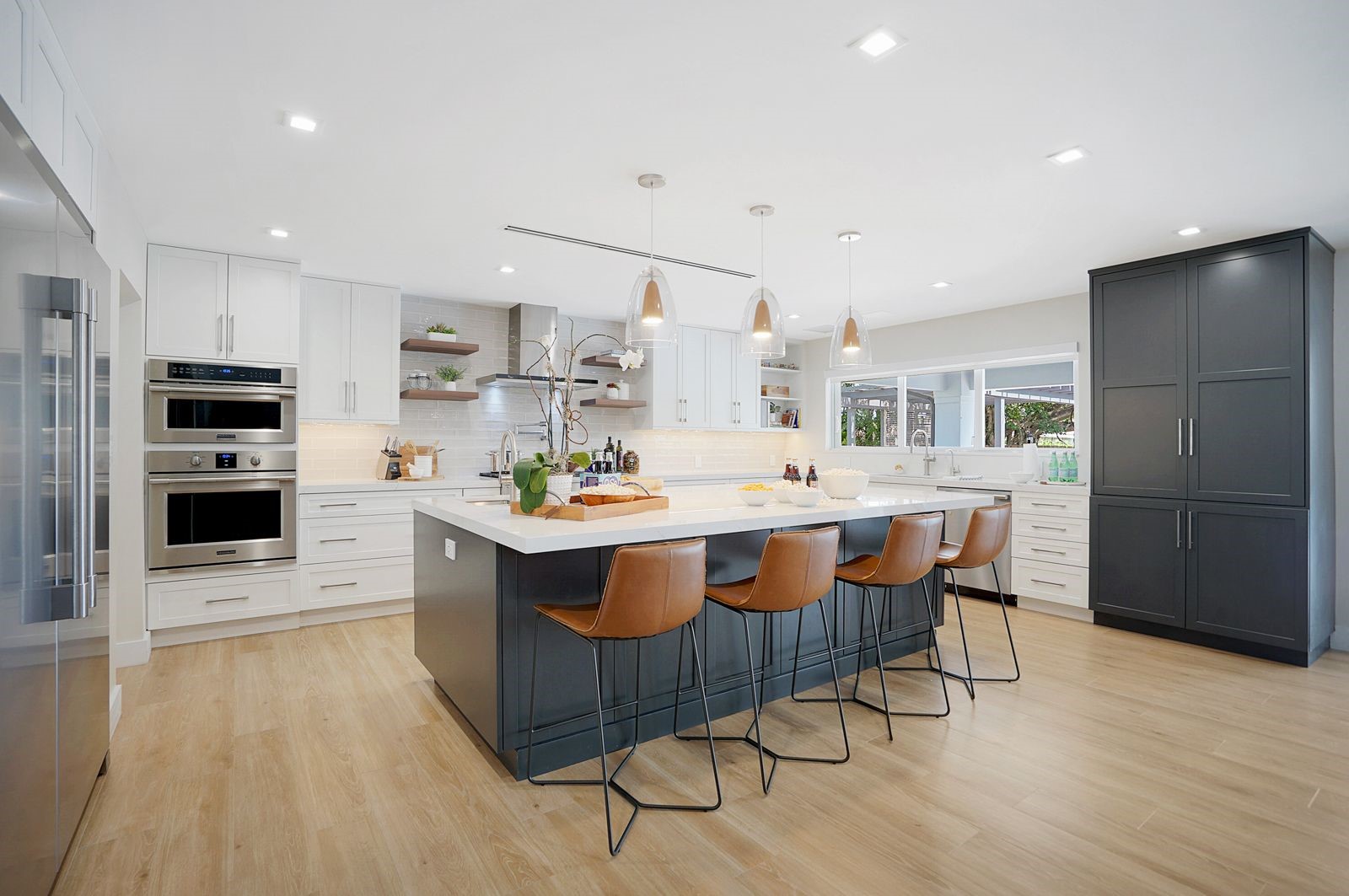 Perhaps the first big question you have is what you can expect with the process of your kitchen remodeling project. Trimline Design Center focuses on listening to the homeowner first to understand what they are looking for. Then we provide feedback on what they want using our years of experience to guide us and make the perfect new kitchen. There are two consultations that are part of the process, starting with the consultation in their design center space. At this consultation, homeowners are able to view a lot of different styles and details, and the Trimline Design Center team gets to learn about the vision that the homeowners have for their kitchen remodeling.
The second consultation happens at the homeowner's house, in their kitchen. This happens because it is important to understand what they will be working with when the remodeling project begins. If there are problems with what the homeowners want, they can be discussed and measurements can be taken. This second consultation will result in a final proposal for your kitchen remodeling project where Trimline Design Center provides all of the pieces to get the project completed.
Questions To Ask Regarding Your Kitchen Remodeling Project
You will definitely want to ask yourself some questions regarding your kitchen remodeling project. This is the perfect time to consider moving things around to make your kitchen more user-friendly. Maybe you want to have a spice cabinet near the stove, or you want to add a pot filler, or you might want to have a refrigerated drawer on your island. This is your chance to dream about the right kitchen for your Pinecrest, Palmetto Bay, Coral Gables, Ocean Reef, Key Largo, Miami, and surrounding area home. Trimline Design Center will be there to help make your dreams a reality.