A kitchen is the heart of the house. Your meals are cooked there and the space is shared and enjoyed with your family. It should be designed and decorated with a lot attention. From choosing the color scheme to the cabinets, appliances and wall paint, you have to make sure it complements the rest of the house and at the same time, remains a functional kitchen. To make your kitchen efficient, you have to make sure that the space is neat and orderly, and can store all your kitchen essentials properly.
In order to ensure that you have the right storage, you will need a spacious and sturdy kitchen cabinet. The design professionals at Trimline Design Center can help you select the kitchen cabinet of your choice. We are an established and experienced company which has been catering to the Miami area homeowners since 1964. We are known for our quality and impeccable kitchen cabinet design which will spoil you for choices. If you are located in areas like Coral Gables, Kendall, Key Largo, Miami, Palmetto Bay, or Pinecrest, you should visit to us without hesitation.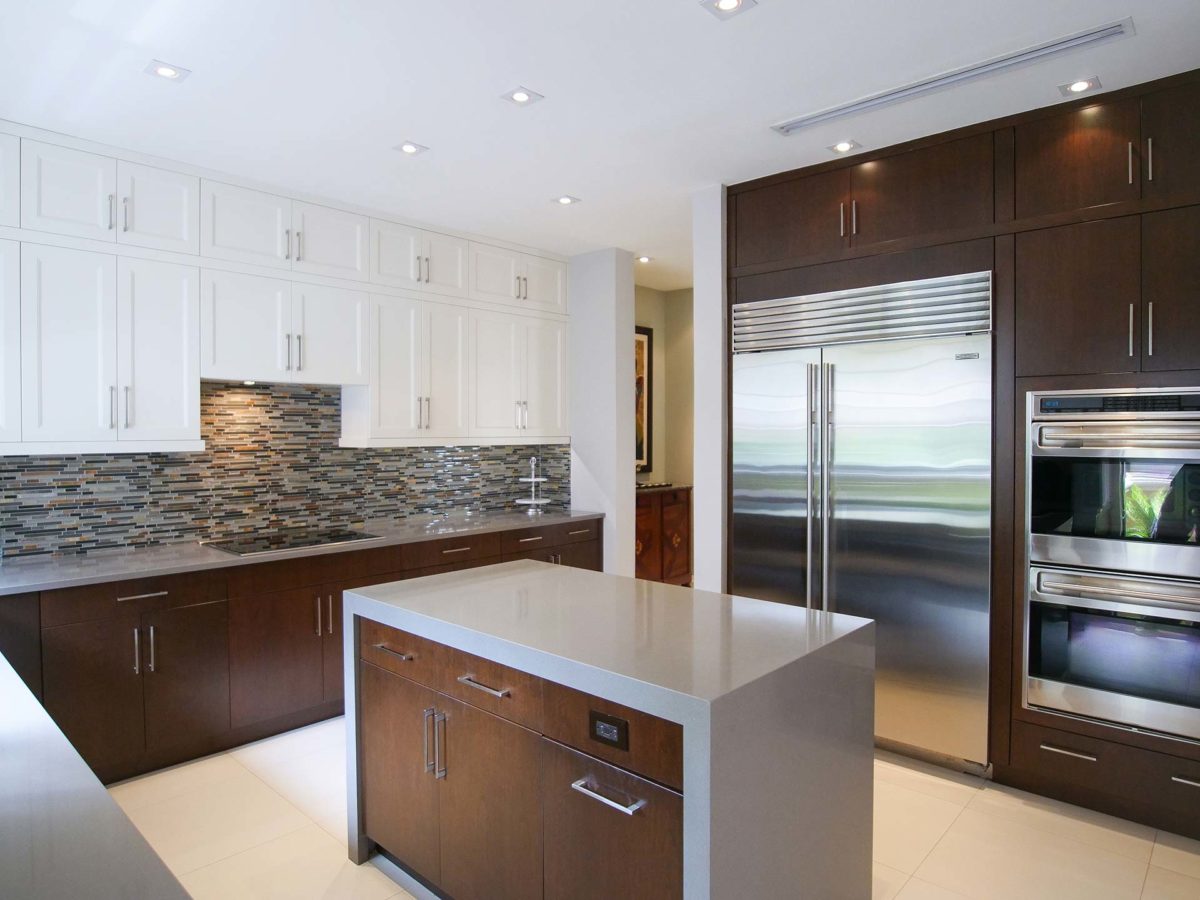 Here, we have put together a few crucial questions to ask a company that might be designing your kitchen cabinets. Take a look.
How well-trained is your staff and are they licensed?
Companies that offer kitchen cabinet design and kitchen renovations have a staff of employees. You need to make sure these people are well-trained, licensed and have the proper knowledge regarding kitchen cabinet design and installation. After all, you are looking for professional services and a knowledgeable and experienced staff.
Do you offer free consultations?
You might like to know if the company you are hiring to create and install your kitchen cabinet design is within your budget. With advance quotes and estimates, you will be able to make an educated decision.
Contact us today about design, build and installation.