At Trimline Design Center, we're in the business of bringing things together to design something beautiful. That's why when Amanda, decor lover, mother of three, fashionable entertaining entrepreneur, and voice behind Fashionable Hostess came to us, we were eager to help.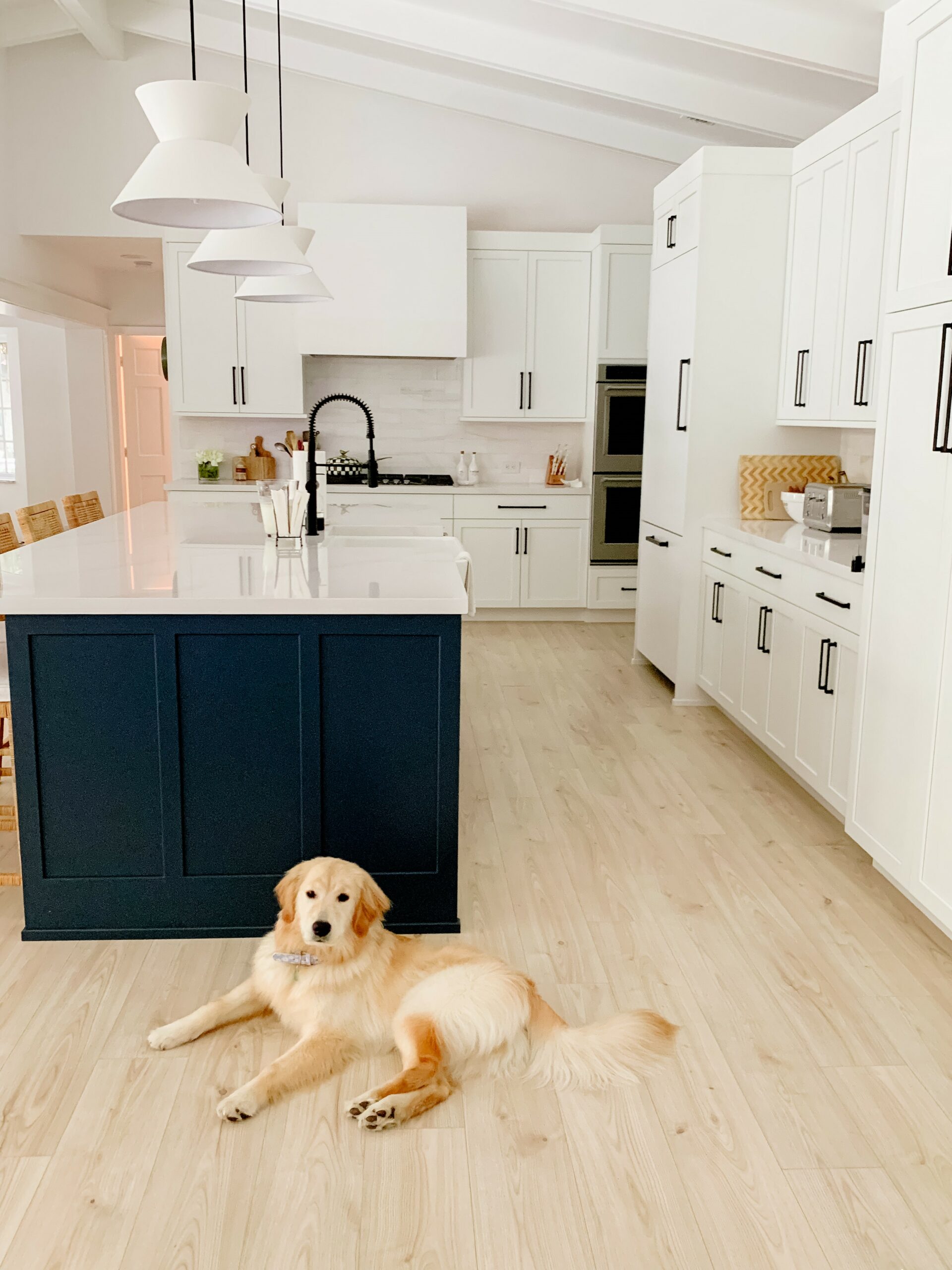 As a fellow lover of the all-white kitchen design, Amanda partnered with our team to create a kitchen layout that not only flowed well, but optimized her available space to meet her functional needs. Here are some of the aspects of Amanda's new modern farmhouse kitchen:
Layout – When it comes to kitchen remodeling, layout is perhaps the most important feature. Not only did we help Amanda utilize her space, but we helped her create an open-kitchen layout that not only feels spacious but fits her busy lifestyle.
Storage – Everything should have its place. That's why we optimized Amanda's kitchen cabinet space to accommodate all of her glassware and provide her with ample storage for her kitchen appliances.
Seating – With three kids, Amanda needed enough seating space for her family to comfortably enjoy their new kitchen. We helped Amanda design a kitchen island large enough to seat her entire family and fit within the open-concept kitchen design.
The final product of Amanda's new kitchen is a composition of design features and small details that will make this kitchen remodeling project go down in Trimline Design history. From Calaacatta quartz countertops, sleek matte black pulls, modern light fixtures, and more, this modern farmhouse kitchen is a sight for sore eyes.
At Trimline Design Center we proudly specialize in these three things: incredible projects…amazing clients…super talented, exceptionally creative team.
Serving Pinecrest, Coral Gables, Kendall, Key Largo, Miami, Palmetto Bay, and the surrounding areas since 1964, we have decades of experience creating sustainable and attractive kitchen and home designs that not only look fantastic but make your life easier.
Sound good to you? Ready to spend some quality time together? We'd love to hear from you! Contact us