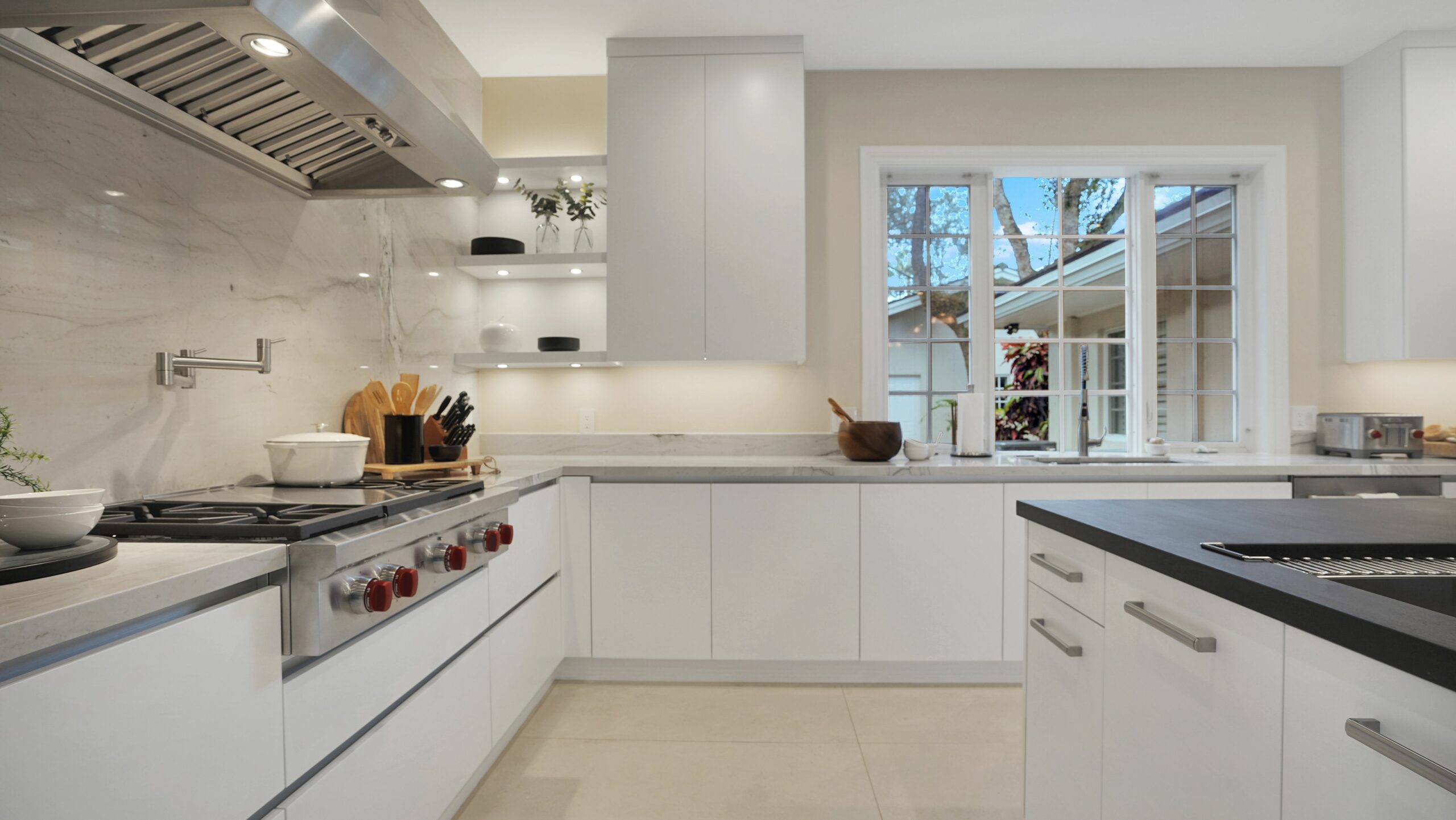 Since the kitchen is the heart of the home, you want to make the place family gathers, special. The best way to have a fully functional and beautiful kitchen is to work with experts to create custom kitchen cabinets. Our designers at Trimline Design Center, will discuss your ideas for the new kitchen and offer suggestions on how to make the space functional, yet fashionable. Our goal is to bring your vision for custom kitchen cabinets to life and create a kitchen where the whole family will be happy to enjoy meals, have afternoon snacks, or catch up on the latest conversations.
Choosing the Perfect Custom Kitchen Cabinets
Choosing the right custom kitchen cabinets for your home is made easier when you have a vast selection to view. Our showroom features a large selection of custom kitchen cabinets, in many colors and layouts. Whichever cabinets you choose, we will design an aesthetic and practical placement, to create, not only a beautiful kitchen but a well-functioning kitchen. Our goal is to provide you the custom kitchen cabinets you have always wanted, which will house appliances, in an easy and efficient manner. Our staff is highly trained in creating kitchens you dream about. We are happy to assist by helping you determine the type of custom kitchen cabinets you have always dreamed of having.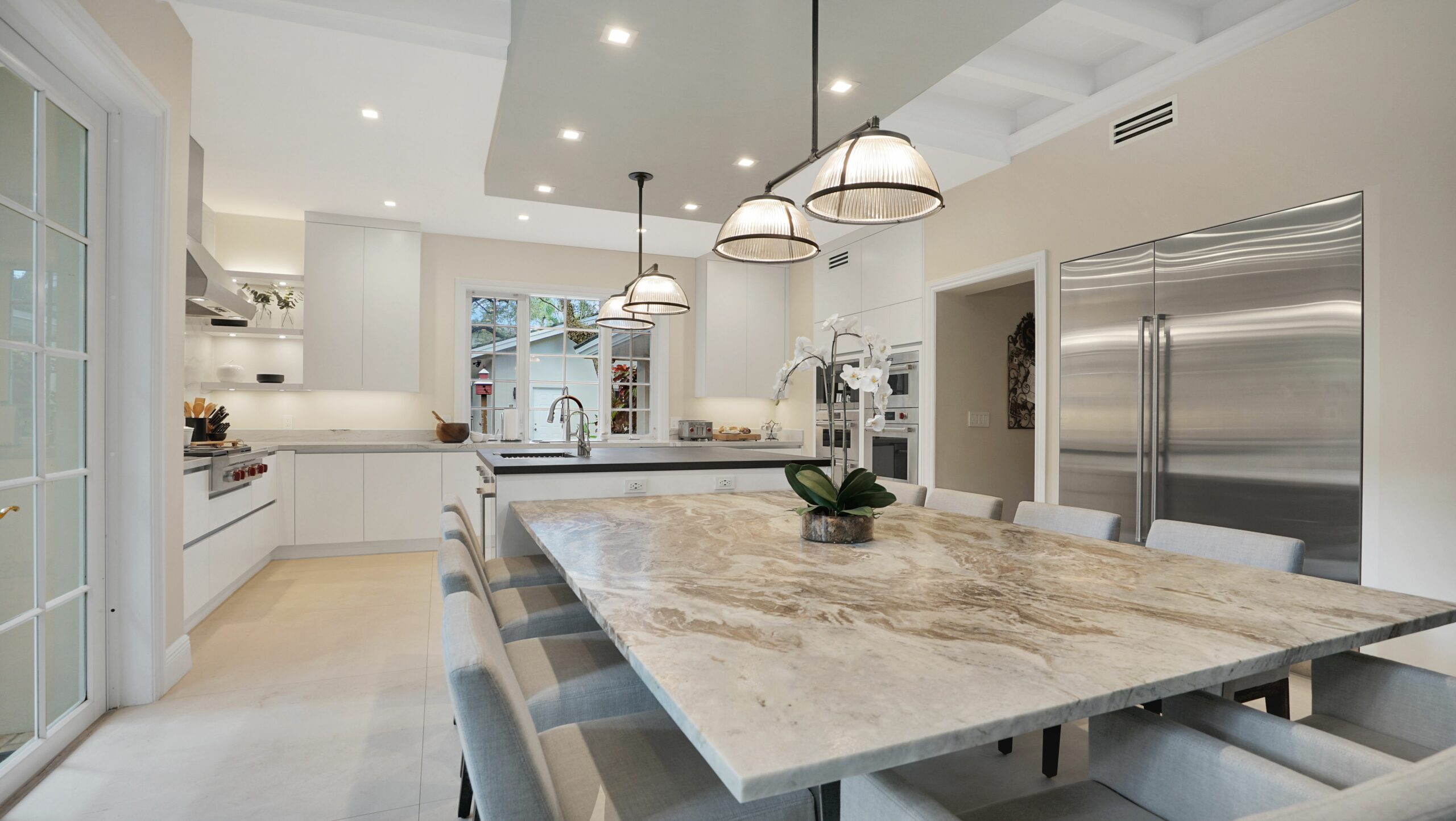 Designing Your Custom Kitchen Cabinets
Once you have had a consultation in our showroom and chosen the custom kitchen cabinets you want, our staff will make an appointment to visit your home to measure and make sure the design we've created will fit in the space provided. Making sure the design of your custom kitchen cabinets will work in your home is our goal and any changes to the design, to make using your kitchen easier, can be made after our visit. With measurements in hand, our designers can now add any features to your custom kitchen cabinets you may not have considered before. Since kitchens are the gathering place for most families, you want to create a space that is warm and inviting. With the help of our designers, we will create your kitchen, which will become the heart of the home. For more information on custom kitchen cabinets in Key Largo, Miami Lakes, Miami, Miami Beach, Kendall, and Coral Gables, call 305-666-7609.