If you truly want the best kitchen design possible for your home or condo, you need to work with a company that can create custom kitchen cabinets. When working with a custom kitchen, there are two forces, what you and the designer want, and what is available and possible to build. Sometimes, there isn't an agreement between two groups. For example, designers may create a custom design but the contractor can't procure the cabinets to install. Then you are looking at a redesign or custom cabinets to fit with existing cabinets from a contractor whose job is only to get the project installed.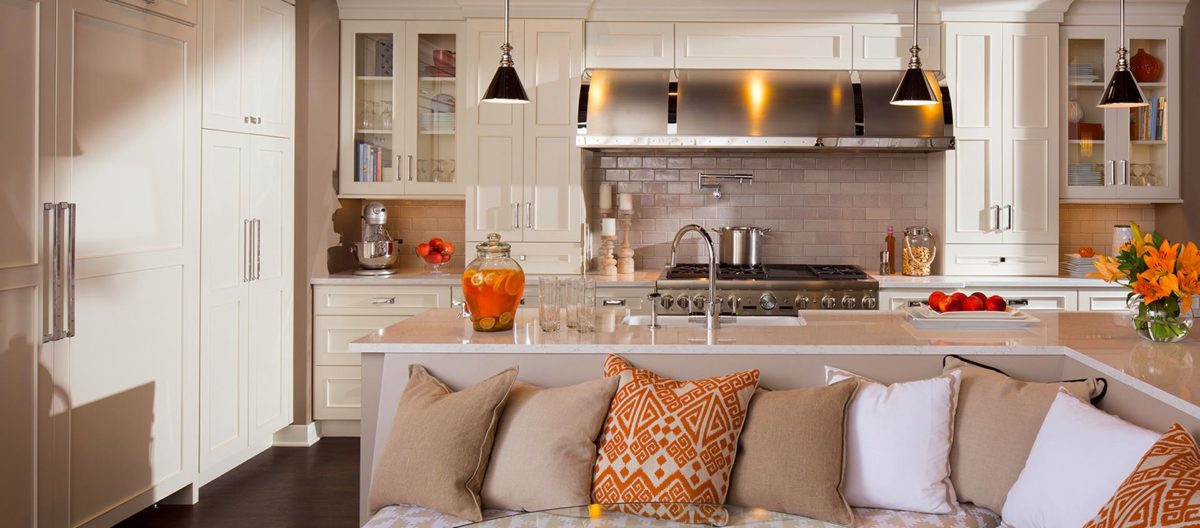 Custom kitchen cabinets are more than a design bragging point. They are the connection from the design to the function of your kitchen. Quality custom kitchen cabinets are the result of planning, design, construction, and installation. Trimline works with the design you are looking for and then tailors that into a blueprint for a one-of-the-kind kitchen design. Our carpentry team then works from the plans to create your custom kitchen cabinets that can be fit into your space for a solid quality installation. The custom kitchen cabinets you get from Trimline are designed from decades of experience creating designs that work with South Florida kitchens.
Our designers and carpenters work as a team to seamlessly create the perfect custom kitchen cabinets that will make your dream kitchen. Every one of our designs is unique and special to us. Look through our gallery to see the work we've done in the past. We are proud of the kitchens we have completed for our customers in Coral Gables, Kendall, Key Largo, Miami, Palmetto Bay, and Pinecrest. Come into our design center to see what we can do for you and to get some ideas for your own dream kitchen.