The bathroom is one of the most important rooms in the house. After years of being used multiple times each day, it becomes worn. Updating bathroom cabinetry is a great way to bring this room back to life and make it work for your family. The professionals at Trimline Design Center are well versed in bathroom cabinets, with years of experience, and can help you create a new bathroom, that will work for your whole family. Bathroom updates like these allow you to give your bathroom an entirely new appearance by changing the cabinetry and creating a whole new look for the room.
Four Foundations to Bathroom Remodeling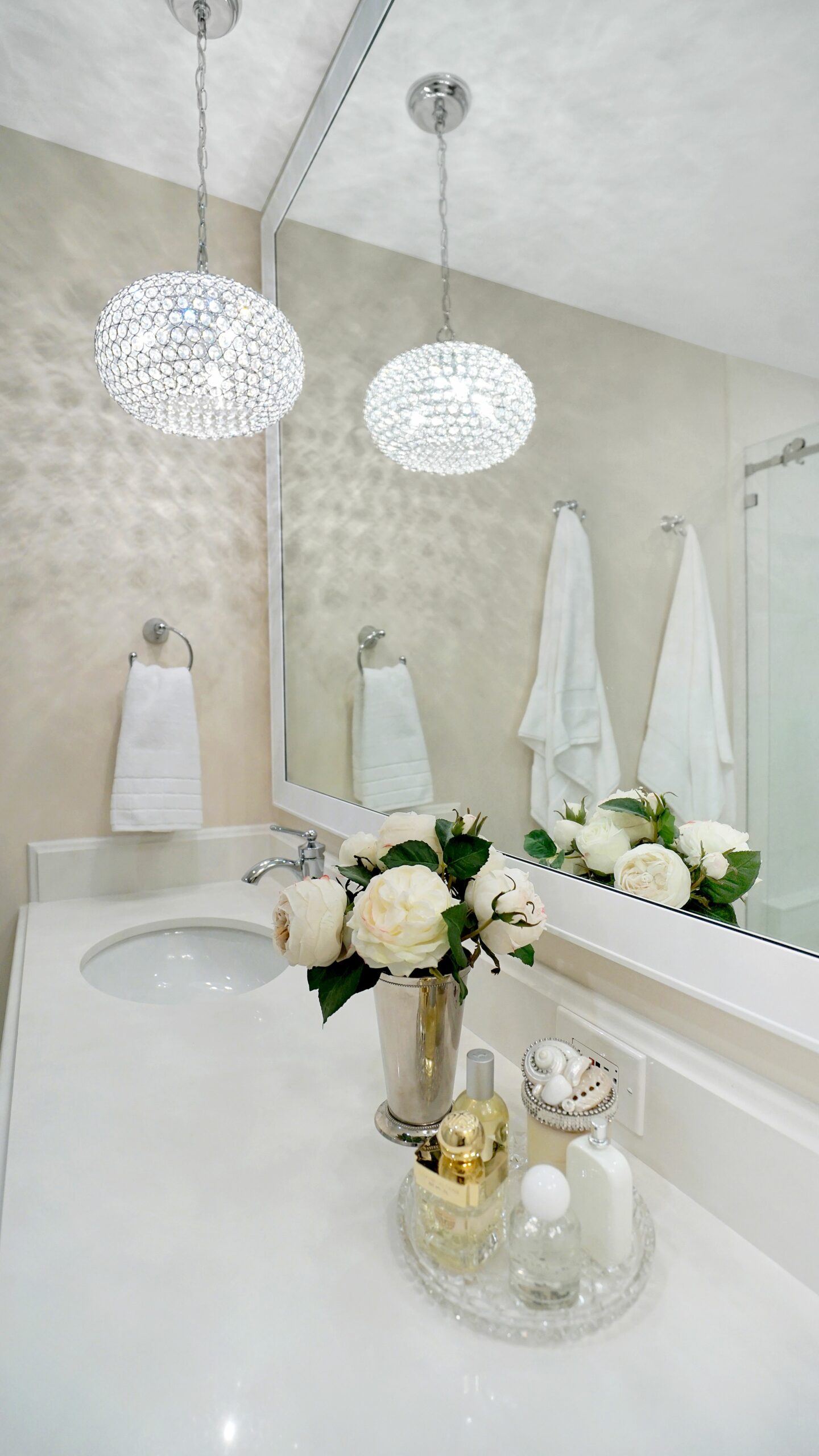 There are four foundations to bathroom remodeling, which should be at the forefront of your design. The first is function. When deciding on a bathroom remodel, you should consider how many people will be using this bathroom every day. With that in mind, you will need to decide on the type of cabinetry you will want, along with the type of tub or shower you prefer. Then think about the lighting design that will work perfectly in your new bathroom. Whatever designs you choose for your bathroom remodeling project, we will turn your space into a new, exciting, and beautiful family-friendly space. The second foundation of bathroom remodeling is storage. It's important to have proper storage and we can create usable storage space by installing custom cabinetry, that will fit perfectly. Safety is the third foundation of bathroom remodeling and perhaps one of the most important. The designers at Trimline Design Center will create the perfect bathroom cabinetry for your space. A smart floor plan with the proper spacing and well-thought-out designs ensures safety in the bathroom. The fourth foundation of bathroom remodeling is increasing the resale value of the home. Home values are often improved when bathrooms and kitchens have been updated. Bathroom remodeling also increases the value of your home, if you plan to sell.
Bathroom Cabinets
When you come into our showroom with your ideas for your bathroom, we will walk you through our showroom, to understand the look and design you would like. Our designers listen and discuss your plan for your bathroom cabinets and show you samples from the showroom. Once the design has been determined, we will have an in-home consultation to take measurements. Then we will write up a proposal, for your review and approval. Once approved, the ordering of the product begins and we start your bathroom cabinet project. For more information, call Trimline Design Center at 305-666-7609.