Kitchens seem to always evolve and change, and there is a good reason for this. The kitchen is one of the most heavily used rooms in any home in Pinecrest, Palmetto Bay, Coral Gables, Ocean Reef, Key Largo, Miami, and the surrounding areas. Some of the latest trends involve warm woods, off-whites, as well as moody color accents featuring colors that you wouldn't always expect such as black or green. Our team at Trimline Design Center can help you decipher what trends you would like to see reflected in your home's kitchen, and all it takes to get started is a phone call to our team. We can show you different design ideas to incorporate into your kitchen remodeling project. Contact us today to learn more.
Wood is Back – Sort Of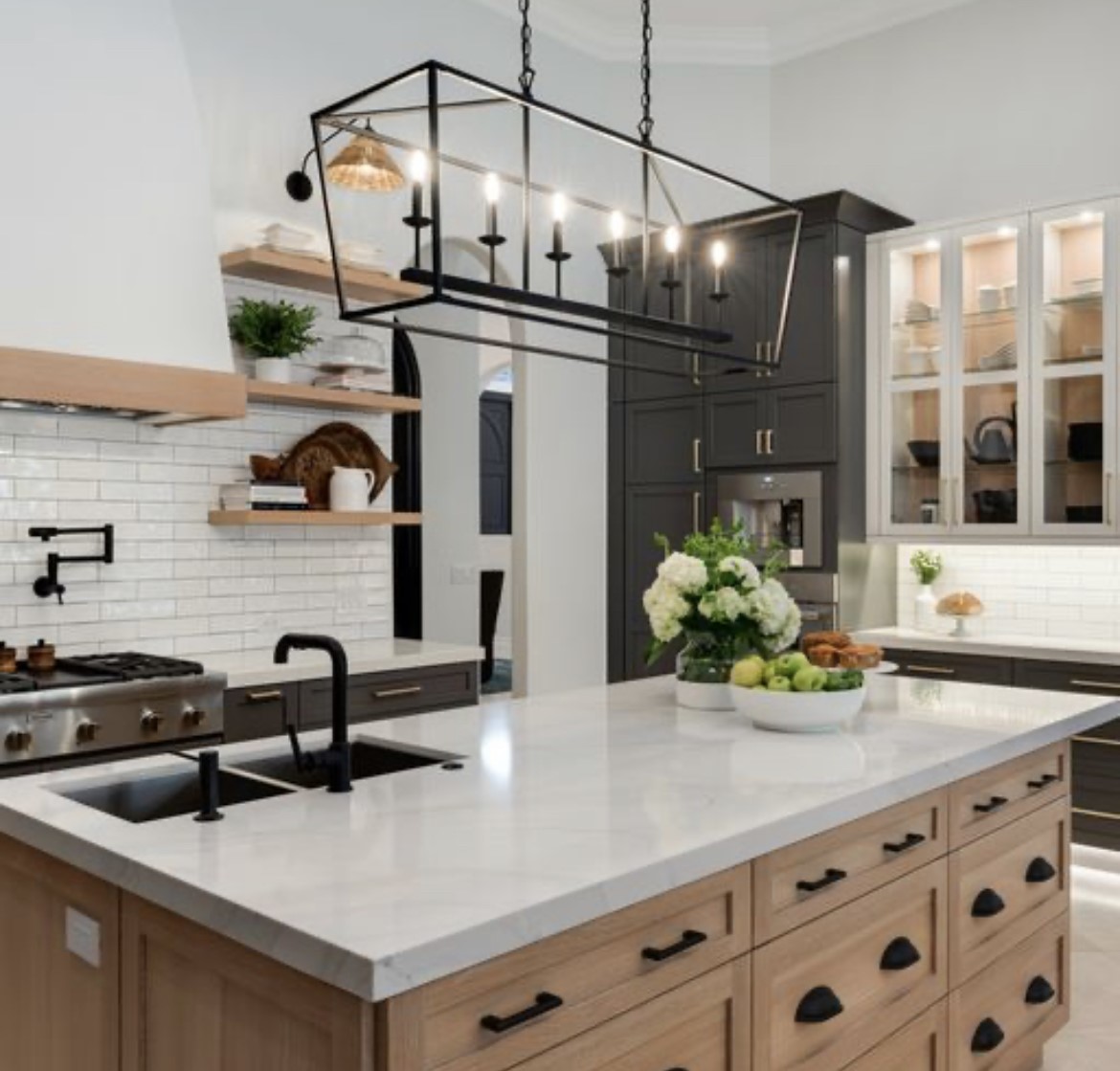 Several decades ago, when people would remodel their kitchens, it was the desire to have their cabinets, both upper and lower, reflect the wood tones. In some kitchens it looked like a veritable forest when you entered. And while some may still like this style, more and more of that went away until recently. Warm woods like oak and other species provide a color and style that is unmatched with any other material.
Wood is now being paired with other materials to provide that same warmth without a forest growing in your kitchen. In a way, it is becoming a quality accent that can work with other trends including off-whites and color accents. Wood can be a way of keeping a space looking too sterile and provide a different "feel" for the room.
Using Color to Break Things Up
Color has always been used as a way to change the look of things, but what we're talking about here is to use darker colors as a way to create unique contrast in your kitchen remodeling project. For example, you might consider having dark or black cabinets but then placing a white or off-white marble countertop with them. You could also have off-white cabinets in your kitchen remodeling but have the interiors of those cabinets a dark green color. This is especially dramatic with cabinet doors that feature glass or open wire faces.
This might be the year that you choose to do that kitchen remodeling project that you've wanted to do. Talk with our team at Trimline Design Center to see what the latest trends are and how they can be incorporated into your project. We have helped thousands of homeowners throughout Pinecrest, Palmetto Bay, Coral Gables, Ocean Reef, Key Largo, Miami, and the surrounding areas, and we can do the same for you. Reach out to our team today to begin the process of designing your new kitchen.