You hear a lot about indoor cabinets, be they in your kitchen, bathrooms, or other areas of your home in Pinecrest, Palmetto Bay, Coral Gables, Ocean Reef, Miami, Key Largo, and the surrounding areas. They need to hold plates, cups, glasses, bowls, pots, pans, and a host of other items. But what about your outdoor kitchen, don't you deserve to have outdoor cabinets for that area of your home? The team at Trimline Design Center can help to transform your outdoor space with just the right outdoor cabinets that will elevate your cooking game. Give them a call today to get the process started.
Why Outdoor Cabinets?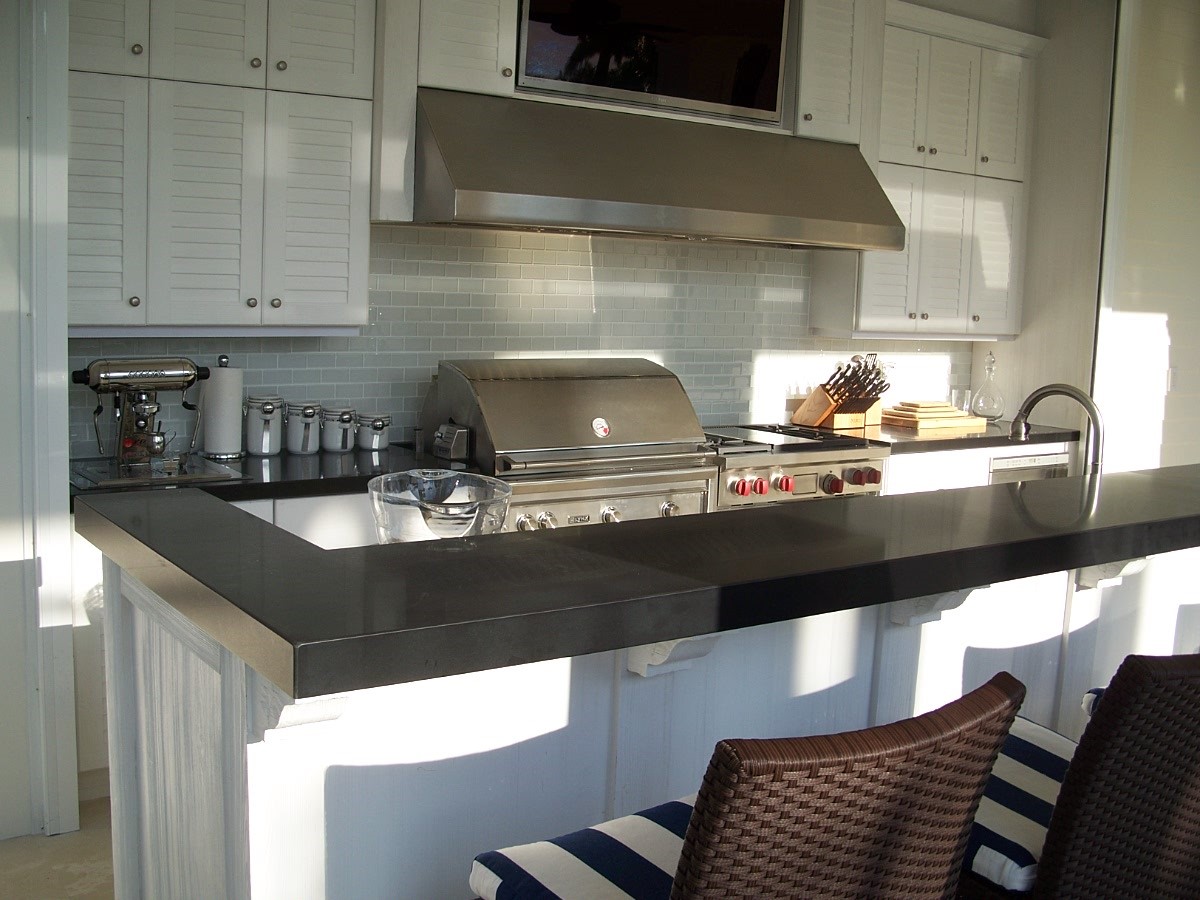 If you have lived in other areas of the country, you might not be used to the fact that you could be outdoors nearly every day of the year when you live in this part of Florida. With all of the natural beauty around us, why wouldn't you want to enjoy that to the fullest? Many of us have grills outside where we cook, why not have your equipment outside along with that grill? This means that you need outdoor cabinets to house things, and getting the right materials is important. Outdoor kitchen spaces are continuing to gain in popularity for good reasons, so be sure to make your outdoor kitchen a proper space to cook and work with outdoor cabinets.
Quality Materials Are Essential
The quality of materials and expert workmanship that goes into creating your outdoor kitchen is of paramount importance. From the blistering Florida sun to torrential rain showers and the occasional unseasonably cold winters, you need an outdoor kitchen that is durable and sustainable, specifically designed for the South Florida climate. Trimline Design Center has years of experience in providing a durable summer kitchen with year-round outdoor cabinets without sacrificing aesthetics. Some clients prefer a small and simple outdoor space for grilling. Others want a total traditional indoor kitchen recreated and interwoven with their outdoor space. Many ask for the amenities of their kitchen, simplified and reduced for their patio area. Whatever you envision for your Pinecrest, Palmetto Bay, Coral Gables, Ocean Reef, Miami, Key Largo, or surrounding area home, the professionals at Trimline Design Center make it happen for you! Call them today to learn about all of the options for your outdoor cabinets.