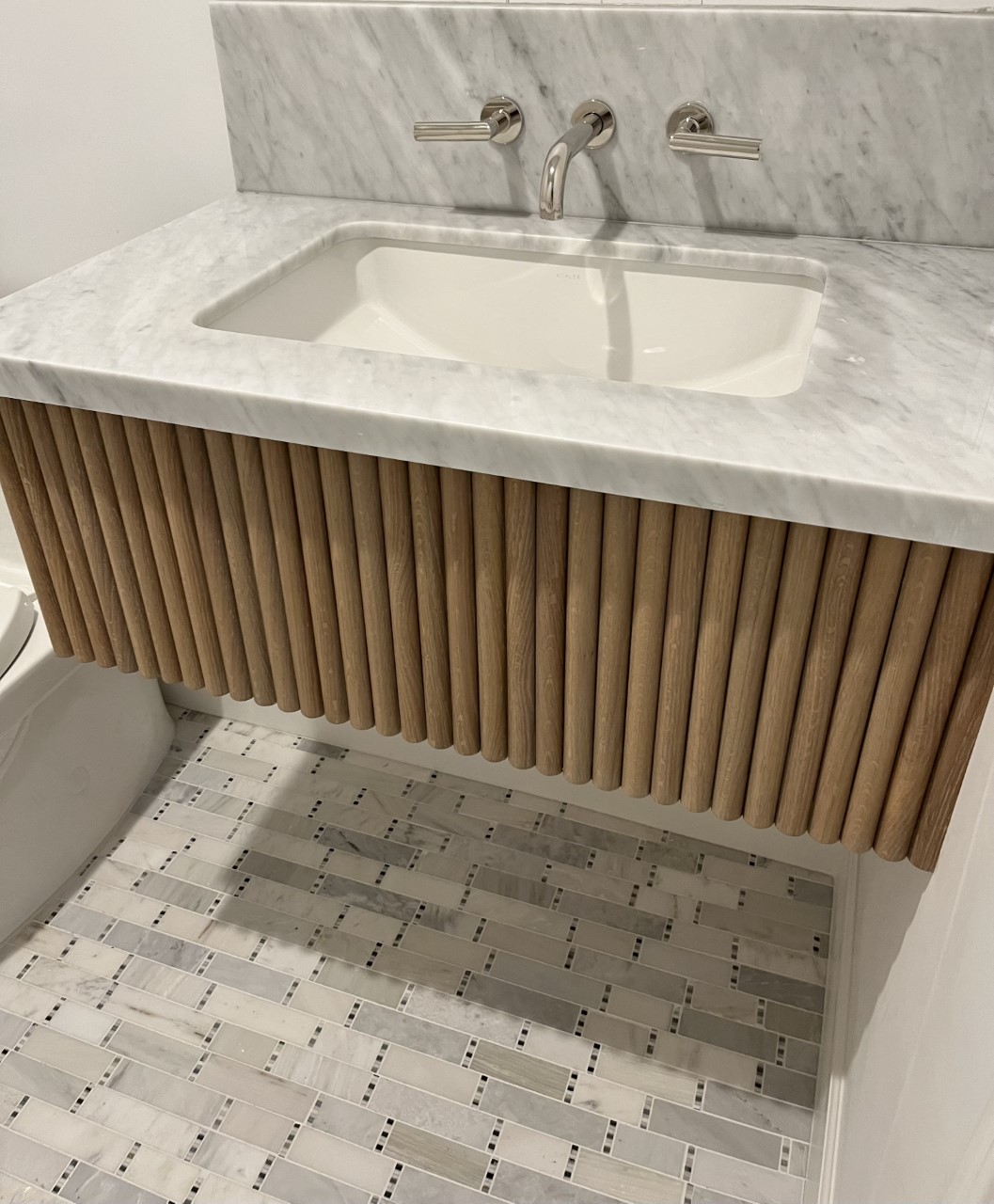 Like there is in fashion, building and remodeling also has trends that deserve attention and inspire new ideas. One of the up-and-coming trends we see at Trimline Design Center is often referred to as layered neutrals, and we are seeing more interest in this idea for kitchen remodels in Pinecrest, Palmetto Bay, Coral Gables, Ocean Reef, Key Largo, Miami, and the surrounding areas. Where once the stark white approach was in, today that is shifting a bit to feature more natural woods and off-white accents. While white isn't going away, it is getting some partners with complementary colors. Contact us today to learn more about how to incorporate this trend in your kitchen design and remodeling projects.
Sophistication With Subtlety
Where once vibrant colors seemed to be the norm, that gave way to a simpler yet elegant design choice of white. White goes with nearly everything, plus it brightens up the kitchen space and makes the whole room feel bigger. Knowing that feeling open and positive are traits that we want to keep in play, there is no harm in starting to add in other complementary colors that are still in the neutral set.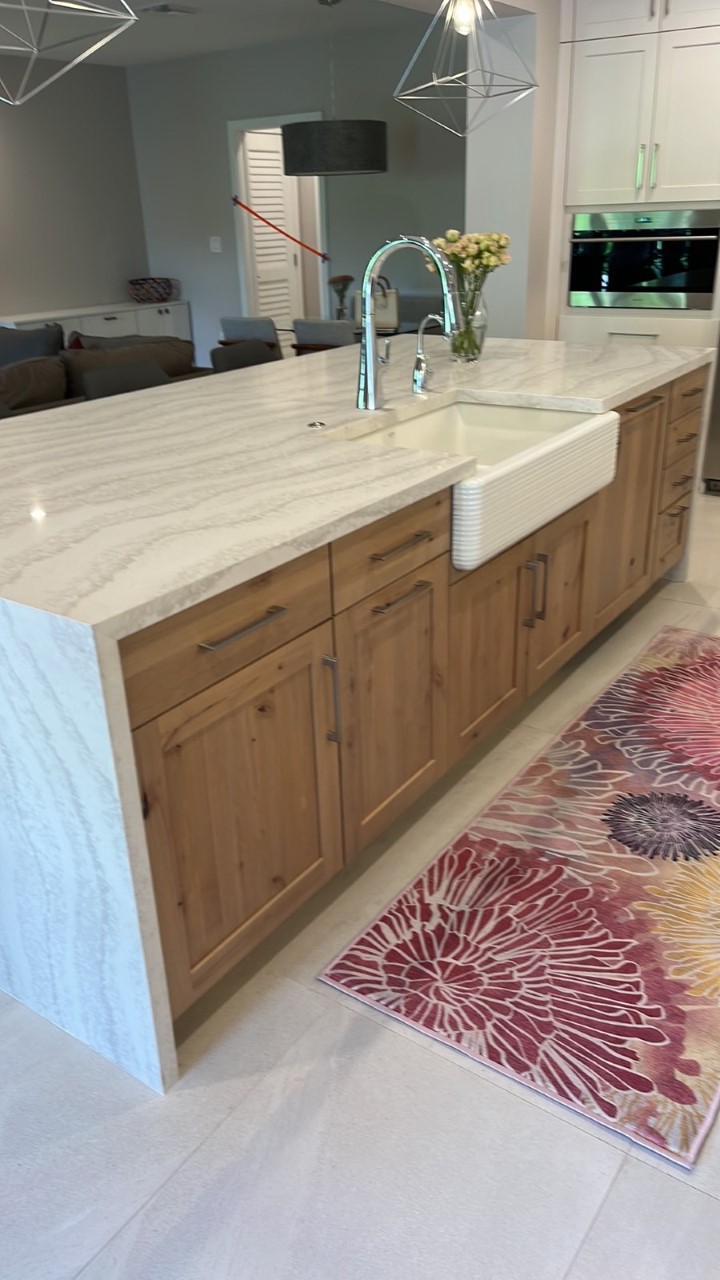 White cupboards and cabinets remain while adding touches of other greys, silvers, and blacks to contrast and break up the sea of light. If you have an island you could opt for dark-colored chairs for seating. Cupboard and cabinet handles provide great opportunities to experiment with both shapes and finishes in the neutral color range.
This all works together to provide the level of sophistication desired but in a subtle way without detracting from the brightness desired, especially in a space that is used most often of any room in your home. Even adding in accents of natural wood can really transform an otherwise stark and clinical-looking kitchen. Wood is warm and inviting, the perfect addition to a space that should also be warm and inviting to your friends and family.
Ways to Add This Layered Neutral Look
If you already have white cabinets, there are many different ways to add light-colored wood and other neutral colors to your kitchen's color palette. You may choose to go up high with light wood on the ceiling in a pattern, or you could provide eye-level seating with wood stools and accents. No matter what you are looking for in your Pinecrest, Palmetto Bay, Coral Gables, Ocean Reef, Key Largo, Miami, or surrounding area kitchen, we can make it happen. Contact the team at Trimline Design Center today to learn more about layered neutral colors for your home.