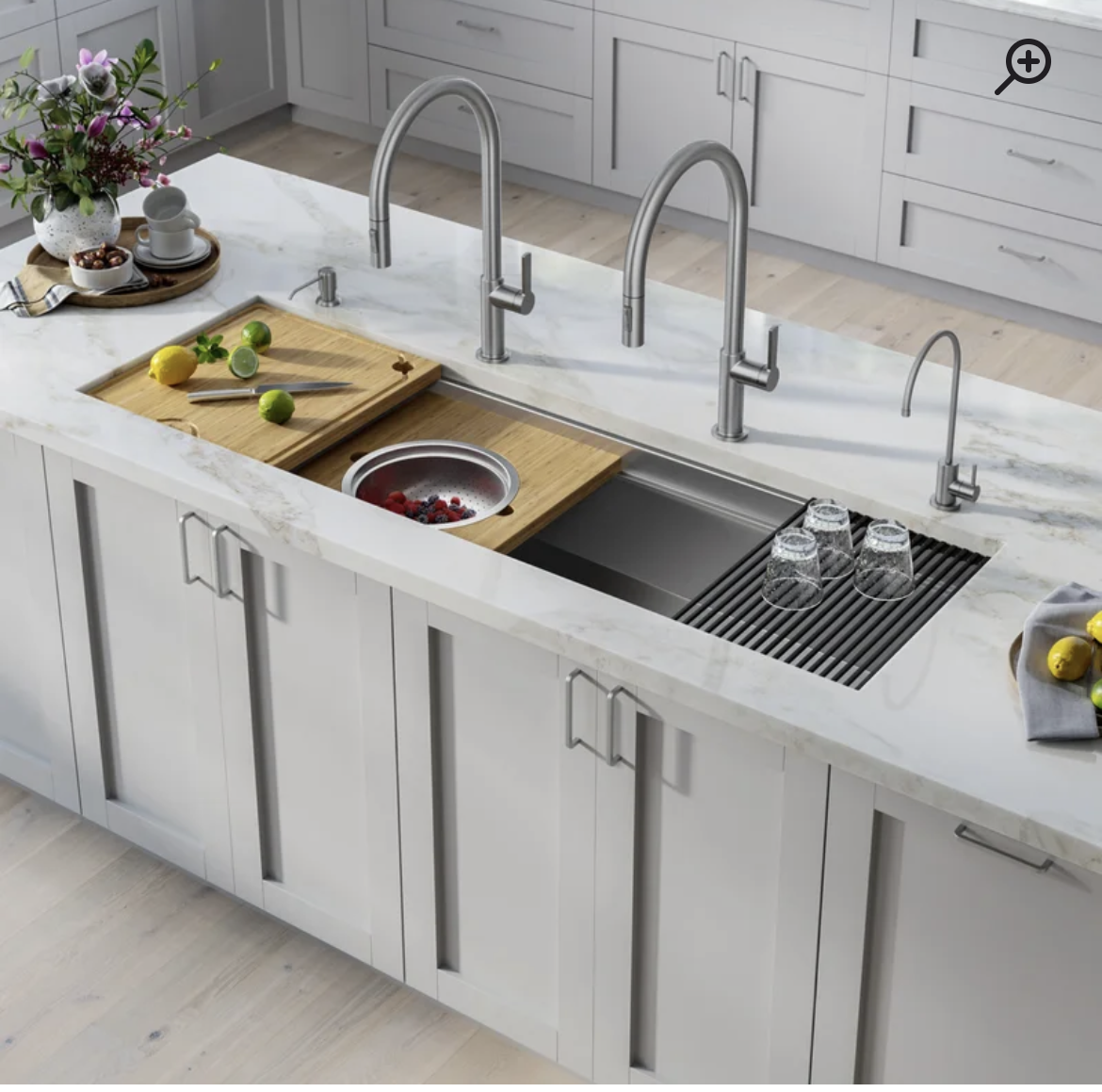 One of the most common rooms that gets attention with a remodeling project is the kitchen, and one of the more important decisions that comes with kitchen remodeling is what sink should be put in place of the existing one in Pinecrest, Palmetto Bay, Coral Gables, Ocean Reef, Miami Beach, Miami, and the surrounding areas. There are a variety of different sink options but two of the more common and sought after sinks are the workstation sink or the apron sink, and at Trimline Design Center, we can show you a number of options for both of these sink options. Let our team help you work through how you use your kitchen and narrow down the kind of kitchen sink you want for your kitchen remodeling project. Contact us today to learn more and see different options.
Workstation Sinks in Kitchen Remodeling
While homeowners with smaller kitchens might appreciate the versatility that workstation sinks provide, nearly any home can benefit from this multifunctional kitchen necessity. Workstation sinks provide not only a great sink but also feature an integrated ledge all around the sink that provides support for a range of accessories. Cutting boards, drying racks, utensil holders, prep bowls, and more can all be used with a workstation sink.
There are some workstation sinks that actually incorporate multiple ledges to have two layers of these accessories. Your workstation sink may come with one or two of these accessories, but there are many more aftermarket options to help customize your workstation sink for how you prefer to work. This new sink style has gained in popularity as designers have moved to functional work zones in the kitchen.
Apron Sinks Making a Comeback in Kitchen Remodeling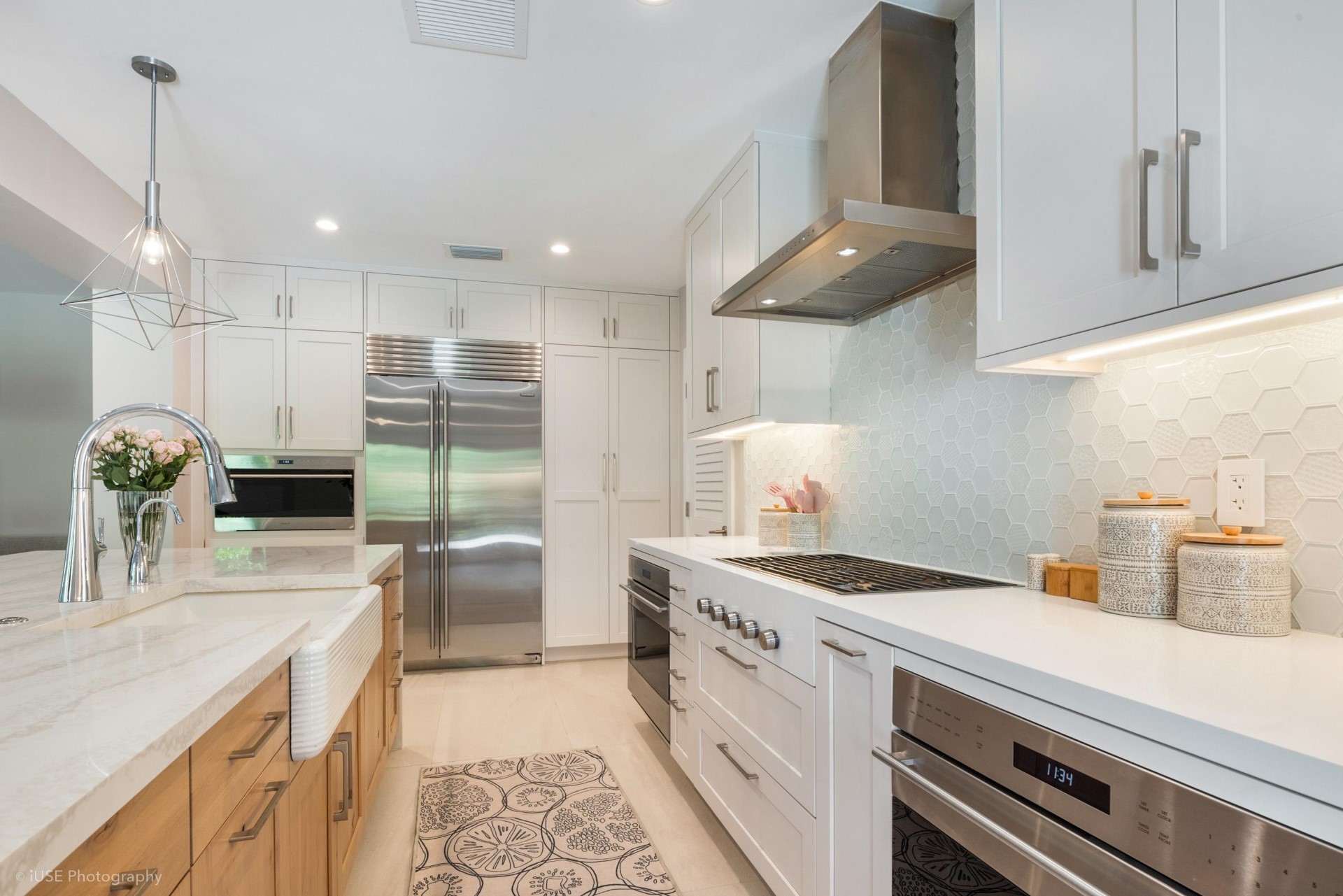 Many trends seem to make a comeback after a generation or two, and apron sinks are no exception. Commonly referred to as farmhouse sinks, the apron sink has a front apron that sticks out a little bit from the edge of the counter. These sinks provide a nice deep basin and serve as a focal point for the eyes. Traditionally made from porcelain, apron sinks these days are made from a variety of different materials and can also be used like a workstation sink with aftermarket accessories.
Because there is a significant portion of time that is spent around the kitchen sink, it is an important item in any kitchen remodeling project. Take the time to speak with our team at Trimline Design Center to understand the features and benefits of workstation sinks and apron sinks for your home in Pinecrest, Palmetto Bay, Coral Gables, Ocean Reef, Miami Beach, Miami, and the surrounding areas.