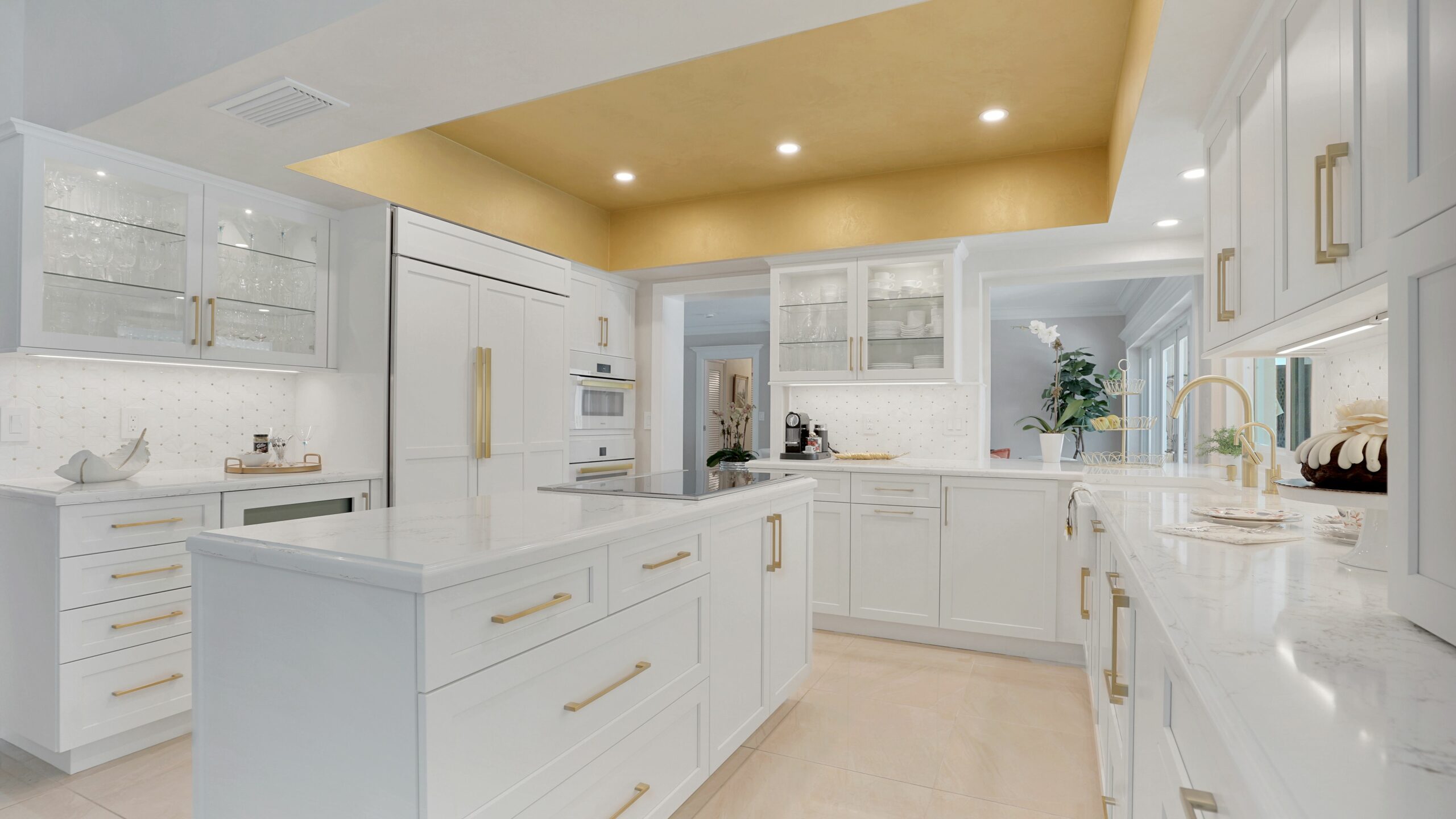 Most families gather in the kitchen, whether it's for dinner, coffee, or just socializing. Important conversations take place at the kitchen table and friends and family gather for special occasions. When your kitchen is old, out of style, and not functional, it no longer remains the center of the family. Many realize kitchen remodeling is the best way to bring new life into the space. When you are ready, come visit our Trimline Design Center showroom for ideas, products, and a conversation about how we can help you with your kitchen remodel. Our designers have had years of experience, working with every design style, from traditional to contemporary and farmhouse to French country. Whatever your goal for your kitchen, we will work with you to create the design, style, and layout, to bring your kitchen to life.
Elements of Kitchen Remodeling
When you are ready to create the kitchen of your dreams, out staff is be ready to begin your kitchen remodeling project. As your full-service general contractor, we will conduct two consultations with you, to make sure we are both on the same page and understand the timeline. The first consultation will take place in our showroom, so we can discuss your design ideas and look over samples. It's here we will discuss the style you want to achieve. We will look at a multitude of cabinet designs, counter tops, drawer pulls and lighting fixtures you would like to see installed, during your kitchen remodel. This is the time to discuss with your designer, all the ideas you have for your new kitchen. Our goal is to provide you with the style and design you've been dreaming about. The second consultation is in your home. This meeting is necessary so we can look at the kitchen space to identify and determine the work which will need to be completed. Once both consultations are completed and a kitchen remodeling design has been approved, our designer will write your proposal for work and submit it to you.
Bringing Your Kitchen Remodeling Ideas to Life
Once the proposal has been accepted, we can begin your kitchen remodeling project. The first step is to order the product. Once the ordering is complete, we will work to schedule our staff. We will also coordinate the arrival time of the products with the amount of time it will take our staff to remove the current kitchen. Our goal is to oversee the entire project, from the removal of the old kitchen to checking the cabinets and products upon arrival to your home, to installing each item with care. Once we have completed our task of kitchen remodeling, we have the pleasure of introducing you to your new kitchen. Watching your positive reaction to the work we've done, gives us great joy.