When you want an entirely new look for your kitchen, you'll want a company that has been in the business and trusted for years, to bring your vision to life. Trimline Design Center can create any kitchen remodeling design you envision. Clients from Kendall, Miami Beach, Miami, and Coral Gables trust our remodeling experts to fulfill each clients' dream kitchen and bring new life to their home. When you are looking for your new kitchen remodeling design, come into our newly remodeled showroom and meet with one of our experienced designers to discuss your vision for your kitchen remodeling project.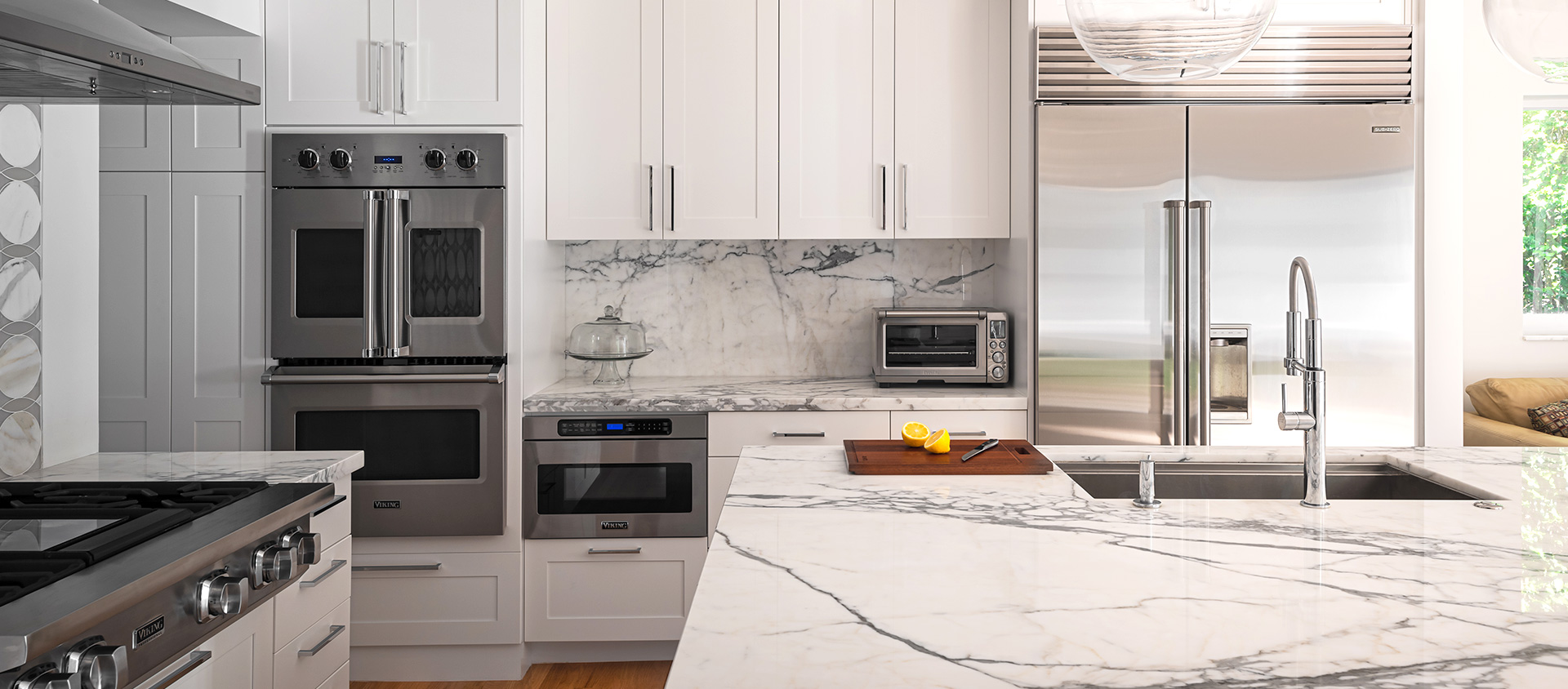 Choosing the Right Style for Your Kitchen Remodeling Project
Check out our variety of quality kitchen materials, from cabinets to drawers, lighting, countertops, and flooring in our newly remodeled showroom. Along with our designer, you can look through all the furnishings available, to find what fits your style. Once you've found a style you love for your kitchen remodeling project, we will conduct an in-home consultation, in South Miami, Key Largo, Coral Gables, Kendall, and Miami, so we can determine the scope of work that will need to be done. Once these two steps are complete, your designer will provide you with a written proposal for your review. Our kitchen designer is happy to answer all questions you have regarding the kitchen remodeling project and discuss your proposal with you.
Completing Your Kitchen Remodeling Job is Our Business
Once you've accepted our proposal, the ordering will begin. Our team will make sure we order each item from cabinets and countertops to flooring, for your specific job. Our expert staff at Trimline Design Center will make sure the pieces ordered for your kitchen remodel have been delivered. Once the pieces for the kitchen remodel have arrived, the staff will begin your project in Kendall, Miami Beach, Miami, South Miami, and Coral Gables. Our team knows how important your kitchen remodel is to you and they will do their best to make sure all your questions are answered, as they complete your job. Just as your kitchen remodeling project is important to you, it's also important to us. Our goal is to make sure you are absolutely satisfied with your newly remodeled kitchen. For more information on kitchen remodeling contact Trimline Design Center at 305-666-7609.