Aside from the bathroom, the room that tends to get the most traffic throughout the day, including visitors, is the kitchen. This makes sense since multiple times per day you will likely be in the kitchen for a meal or a snack. And if you are having friends or family over for a meal, at least some of the time will be spent in or near the kitchen. Because of this, you want your kitchen to be functional and well-laid out. When your kitchen isn't up to snuff, that's where a kitchen redesign with the help of Trimline Design Center can make your Pinecrest, Palmetto Bay, Coral Gables, Ocean Reef, Miami Beach, South Miami, and the surrounding area home that much better and more valuable.
What Your Kitchen Redesign Might Address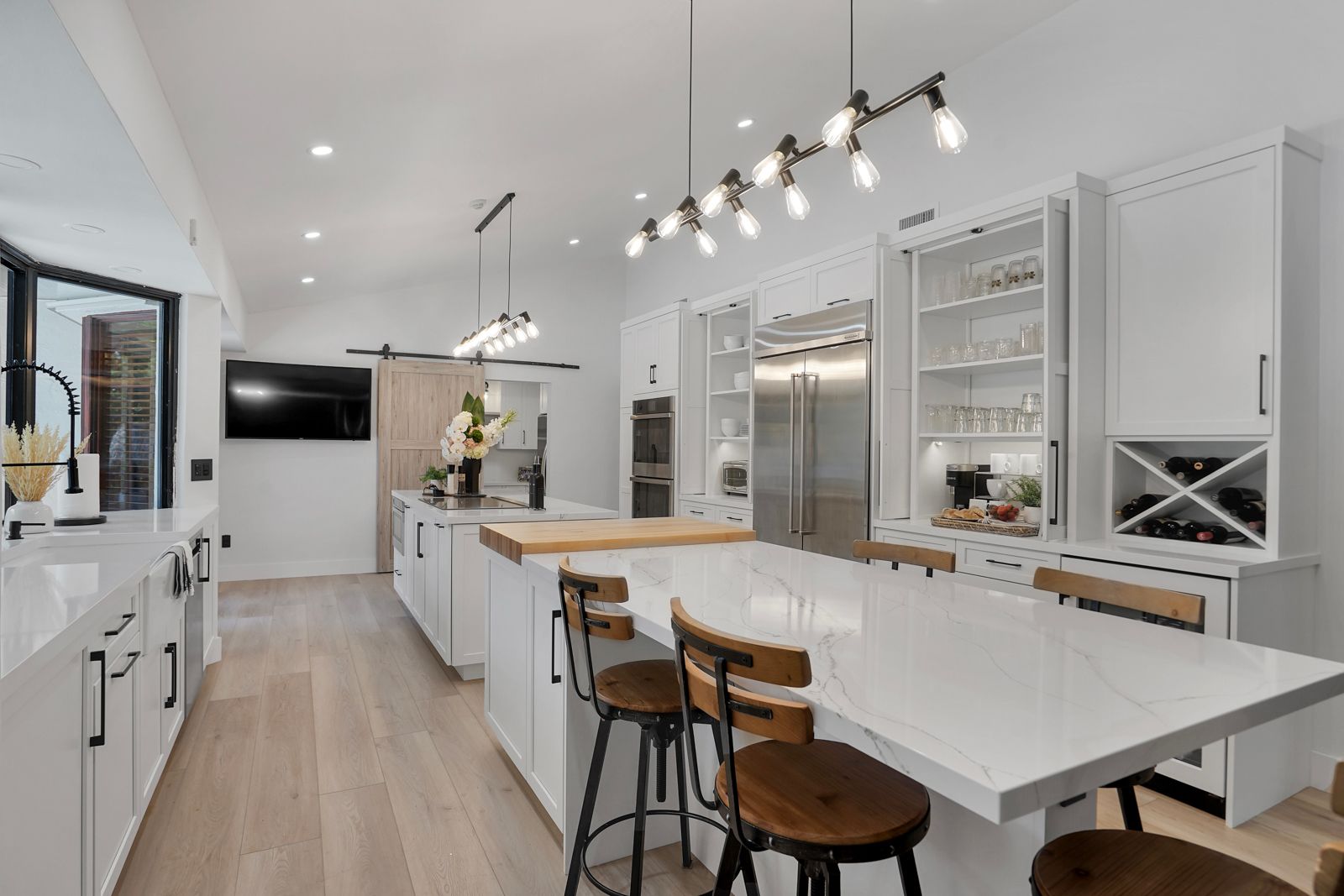 There are several big areas in the kitchen that may be part of your kitchen redesign. The flooring in your kitchen might be one of the first options that you change up. Wood flooring is a common choice because it looks good with a wide range of cabinets and colors, but don't limit yourself to just that option. Tile is a higher-end option, or you could look at vinyl options as well. You might be looking to add an island to your kitchen to provide a bit more counter space as well as to offer additional seating. Just be sure that your kitchen is large enough for an island. Of course, getting new appliances is always fun, just make sure that they fit where you want them. Sometimes it makes sense to move a stove or a refrigerator to a different space because it will lead to better flow. And don't forget to speak with the experts at Trimline Design Center, as they have years of experience that can help make things easier when it comes to some important decisions.
What To Watch Out for With Kitchen Redesigns
When you are working on your kitchen redesign, be sure not to eliminate too much storage. You don't want to get to the end of the project only to find out that you can't find a place for all of your dishes, pans, pots, and coffee mugs. Another thing to keep in mind is the workflow in your kitchen. You want to have your spices in a handy place near the stove, and you want to have the counter space as well. Understanding how you use the kitchen is important to how things should be laid out in the redesign. Trimline Design Center can help make your Pinecrest, Palmetto Bay, Coral Gables, Ocean Reef, Miami Beach, South Miami, and the surrounding area kitchen redesign a reality.