You just purchased a new home that needs a bit of updating, or you live in a home and are ready for a new kitchen design. Where do you go to get the most up-to-date designs and service? You should visit Trimline Design Center for a look at our newly remodeled showroom. Filled with many designs for all style types, you are bound to find the kitchen design that appeals to you most, for your home in Coral Gables, Palmetto Bay, Key Largo, Miami, Kendall and Pinecrest, FL. Whether you need new cabinets, and countertops or want to create an entirely new room, we can help. Our kitchen design staff can do as much or as little required. If you are looking for an entirely new kitchen, with properly spaced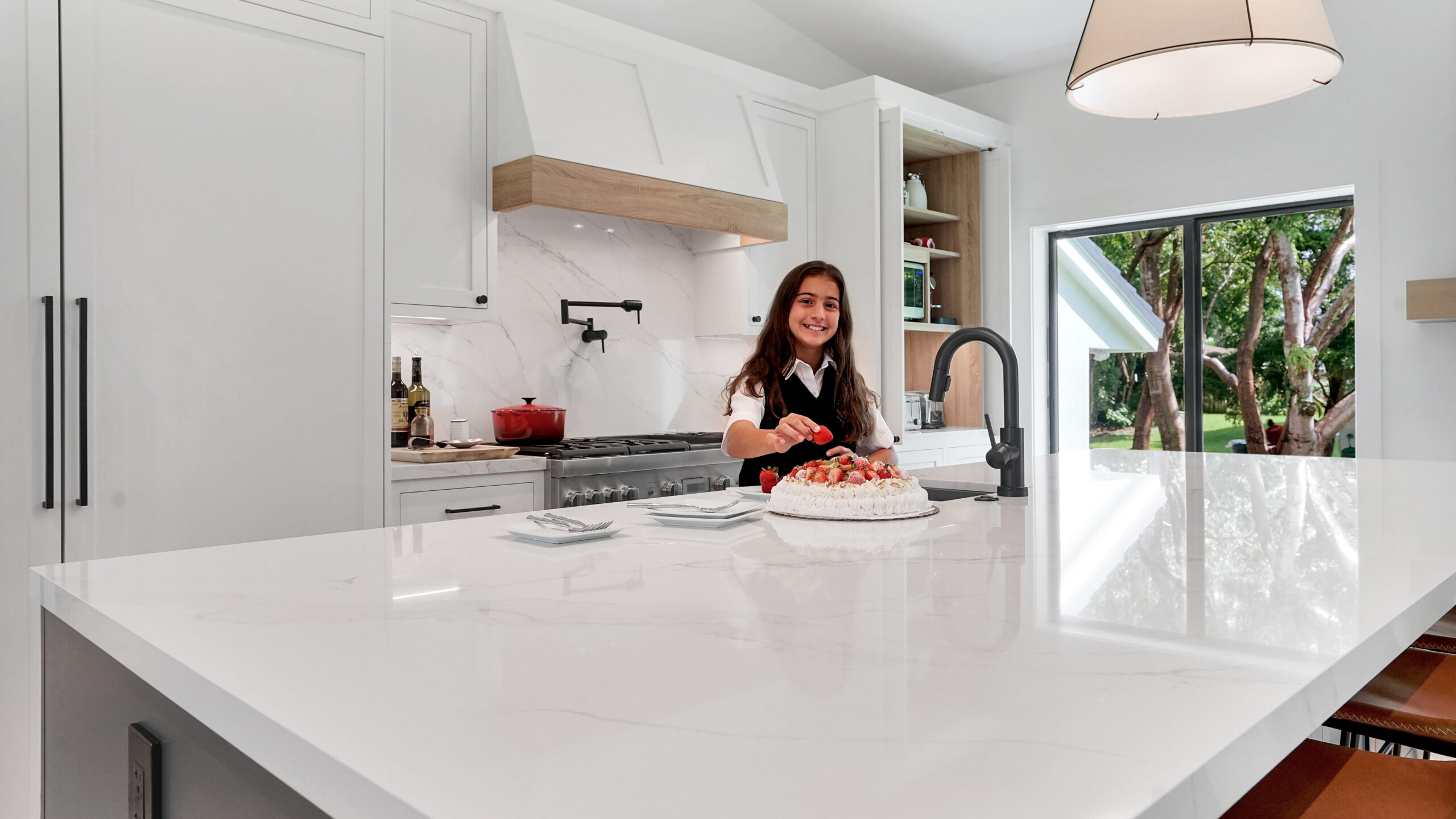 out and designed cabinets, counters, a sink and more, we can help. If you just want a kitchen design that brings a fresh new look by only adding new cabinets, we can do that, as well. Whatever your kitchen design style, we at Trimline Design Center, can bring it to life, giving your kitchen an entirely new look.
Planning a Kitchen Design
Of course, when planning a kitchen design in Coral Gables, Palmetto Bay, Key Largo, Miami and the surrounding areas, our staff will work with you to understand your design style, what exactly you want to see in your kitchen design and offer options to make the kitchen design not only functional but also beautiful. The first step in any kitchen design is coming into our showroom and visiting with one of our designers. Once we sit to discuss your vision, we will then walk through our showrooms so you can find the style of the kitchen you like. From there, you will look at the various cabinets available, to find the design that will bring your kitchen design to life. You will also look at decorative door pulls, lighting, and flooring and more to pull the entire kitchen design together.
Bringing Your Kitchen Design to Life
Once you have completed the showroom consultation and chosen the items for your new kitchen design, we will schedule an in-home consultation. During the in-home consultation, we measure the kitchen to make sure all the wonderful ideas you have decided upon, will fit properly. Once completed, we will write up the design agreement for your new kitchen design and one you sign it, we can begin to order all the items for your new kitchen design. Our staff will begin removing the old kitchen and as the new kitchen design items arrive, our staff will make sure they are exactly what you ordered and will begin to put your kitchen design together. Once it's complete you will have a new kitchen design, which will last for years. For more information on kitchen designs visit, www.trimlinedesign.com.