The kitchen is the room in your house where the entire family gathers to eat, has conversations, and tells late night stories about the day. It is one of the most used rooms in the house, so when it starts to get old looking and appliances do not work so well, it is time for a new kitchen design. Creating a new kitchen design for your home in Palmetto Bay, Coral Gables, Kendall, Key Largo, and the surrounding areas, will add life back into the room, where so much activity happens. When you are ready for a new kitchen design, head over to our showroom at Trimline Design Center. We have rooms of different styles of kitchen designs.
Creating a Kitchen Design for Your Home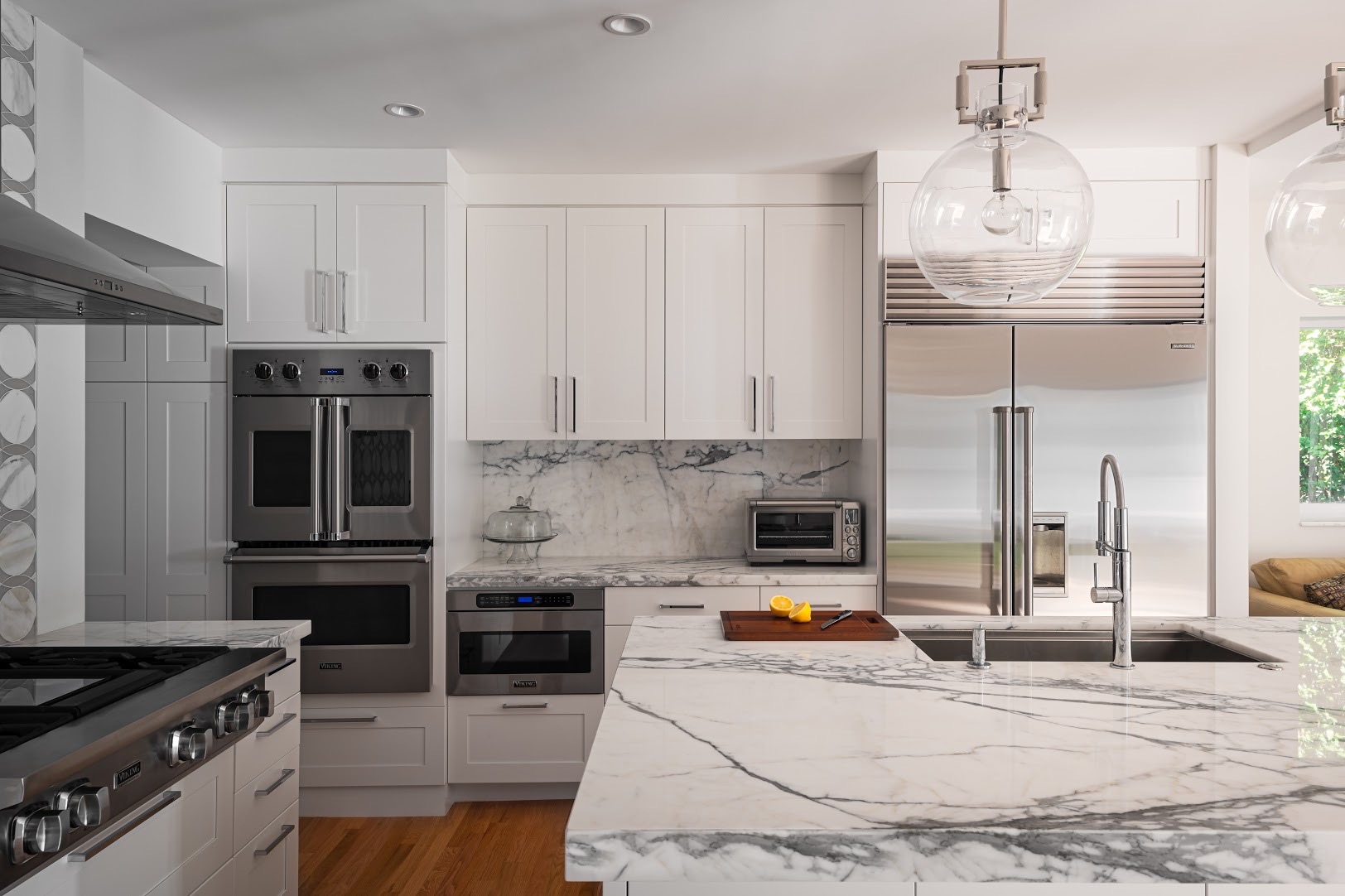 Our staff of professionals is available to discuss your ideal kitchen design. Able to make any kitchen design possible, we learn exactly what you want, as far as style, color, design, and feel for the room. Once we understand how the room is used and by how many family members, we can begin to plan a kitchen design for you. Acting as your full-service contractor, we take care of everything needed, for your home in Palmetto Bay, Coral Gables, Kendall, Pinecrest, Miami, and Key Largo. This service includes two consultations. The first is the complimentary kitchen design showroom consultation. During this visit, one of our designers will walk you through our showroom, while discussing what appeals to you, what type of cabinets you would like and what you would like added to the kitchen that you did not have before. The next visit is an in-home consultation. During this meeting, our designer will look at the room and take measurements to understand the scope of the work. Once we understand what you need, we will design the kitchen according to your wishes. We will help you pick out products and provide you with an estimate for the work to be done.
Preparing for New Kitchen Design
Once the proposal for the kitchen design is accepted, we get to work ordering the products and scheduling our team to work on your new kitchen, in Palmetto Bay, Coral Gables, Kendall, Key Largo, and the surrounding areas. Once we take out the old kitchen, we prepare it for the new kitchen design. As the cabinets, countertops, and appliances arrive, we review all the products and then begin the installation. Our team oversees the entire renovation. Our goal is to make sure the new kitchen design is installed smoothly, without issue. For more information on kitchen design call Trimline Design Center at 305-666-7609 or visit www.trimlinedesign.com.