Even the heart of the home needs an update every few years. When you're ready to start a kitchen remodeling project or kitchen design project, our staff at Trimline Design Center is ready to bring your vision to life. Come ready to share your ideas with one of our designers and explore our newly renovated showroom. You can check out everything from cabinets, countertops, and lighting fixtures to accessories, flooring, and more. Work with our designers to create your perfect kitchen design and kitchen remodeling plan for your home in Coral Gables, Key Largo, Miami, Palmetto Bay, Pinecrest, and the surrounding areas.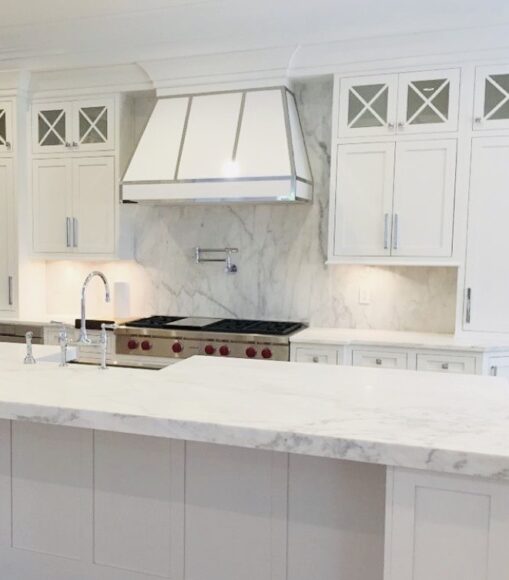 Choosing the Perfect Range Hood for Your Kitchen Remodel
When you are choosing the design elements for your kitchen remodel in Coral Gables, Miami, Palmetto Bay, Pinecrest, South Miami, and the surrounding areas, don't overlook the kitchen range hood. This can become the focal point of the kitchen, or blend in with the design seamlessly. Whichever your style choice, our staff at Trimline Design Center can make it happen. The size and strength of your kitchen range hood blower will depend on the size of your stove burners. Since the kitchen range hood provides filtered recirculation or air extraction, to prevent odors from seeping into your home, it's important to install the right size. There are so many style choices available when choosing a kitchen range hood, from metal finishes and wood finishes to stone wrapping. You can also choose if you want a ceiling mounted range hood over an island, a wall-mounted range hood, or a hood incorporated into your cabinetry. Another option is a downdraft kitchen hood, which stores behind the work surface until needed, then rises during use. Our staff will help you decide which option works best for your kitchen remodel.
Kitchen Remodeling in Miami Beach, South Miami, Key Largo, and the Surrounding Areas
Our staff at Trimline Design Center understands that kitchen remodeling can be overwhelming. With our help, we will make your remodeling project stress free by walking you through every step. From our first meeting in our showroom, we will plan and design your vision. Then we will visit your home in Miami Beach, South Miami, Key Largo, and the surrounding areas, to assess the scope of the project. Once your plan is approved, we will order the supplies, install your kitchen remodel and create your vision. Our designers and construction team are meticulous in their work to make your kitchen remodeling vision a reality. When you're ready to explore a new kitchen design or kitchen remodeling project, visit https://www.trimlinedesign.com/.