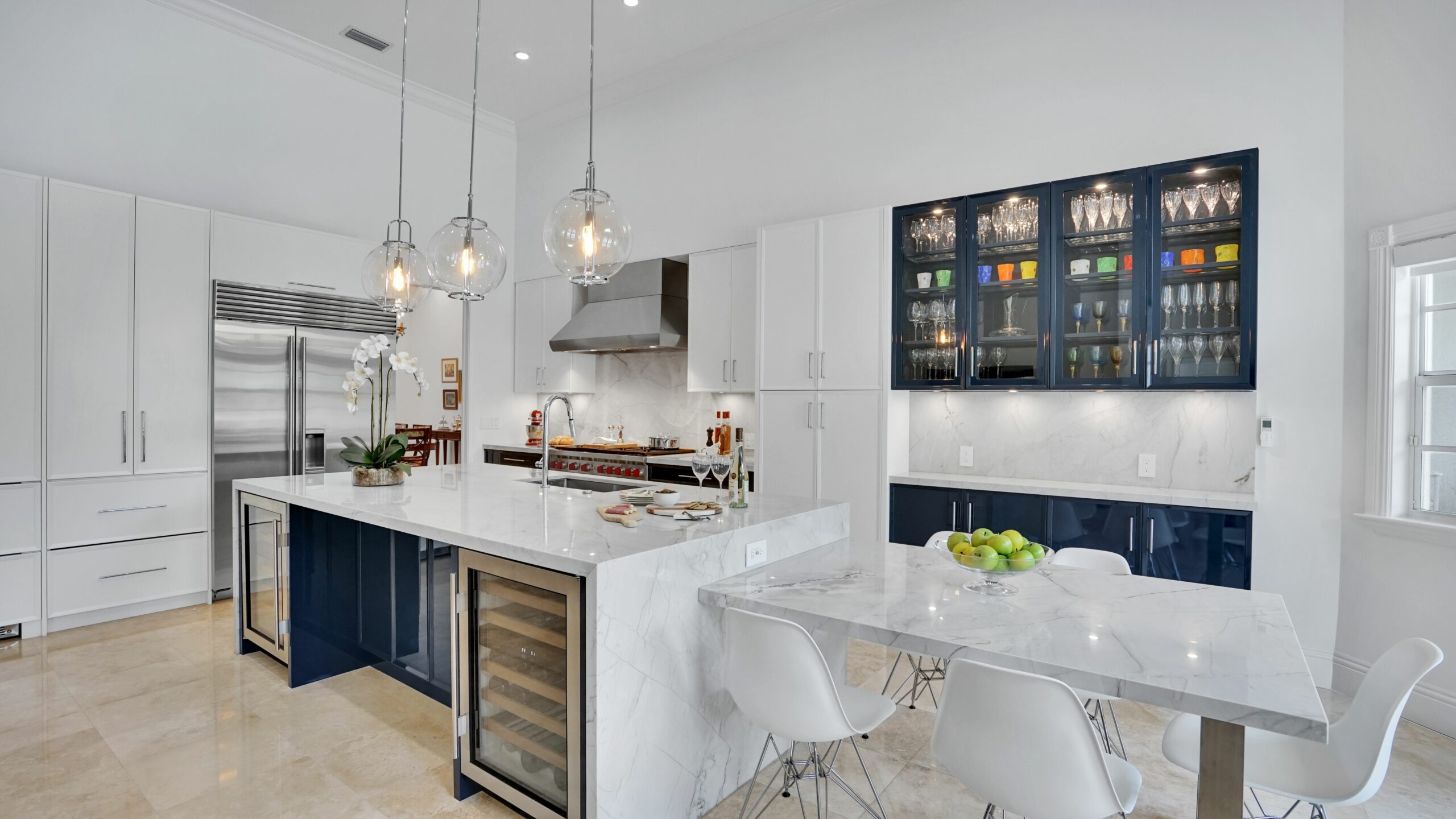 Families usually gather around the kitchen table for dinners, coffee, catching up on the day, telling stories, or sitting with family. The kitchen is the one room in the entire house where families gather. If your kitchen space starts to feel run down on uncared for, you'll notice that it no longer becomes the room of choice to be together. Updating your kitchen cabinets brings new life to your kitchen space in Miami Beach, Key Largo, Miami Lakes, Coral Gables, and the surrounding areas.
Function Meets Fashion When New Kitchen Cabinets are Installed
When you decide it's time for new kitchen cabinets, the designers at Trimline Design Center are here to bring your ideas to life. Whether you are looking for traditional, classic, or modern kitchen cabinets, the designers have a showroom of designs to show you, to understand what type of look you desire. When our designers are planning your kitchen cabinets, they discuss what exactly you want for your kitchen. Do you cook often? Do you have many decorative dishes to display? Do you have many appliances that live on your kitchen counter now, but you would like away in kitchen cabinets? Our designers will create space for all your appliances, so each will have a place to live. If your kitchen in Miami Lakes, Miami, Coral Gables, or Kendall, doesn't have the right flow, it's difficult to prepare meals and use it as a space for gathering. When our designers come to your house to take measurements, they will discuss with you different cabinet placement options to make your kitchen easier to use.
Kitchen Cabinets Enhance the Kitchen Décor
When considering new kitchen cabinets, look at them as a fixed furnishing. Not only does it serve a purpose in your home, but it also adds to the décor of the room. Your kitchen personality will come alive when you work with our designers. When working with our designers, you can be confident that your kitchen cabinets will optimize appliance placement and cabinet storage, while exuding style. Whether you like to entertain large groups of friends or have just a few friends over, our designers will lay out a kitchen cabinet plan that will work well for your lifestyle. For more information on kitchen cabinets, call 305-666-7609, or visit www.trimlinedesign.com.