Your kitchen cabinets are a major feature in your kitchen, and often are THE major feature of your kitchen. This is because they take up so much physical space in the kitchen compared with anything else, and you can't really hide or downplay your cabinets. When you are looking to upgrade your kitchen, having someone help you with your kitchen cabinet design can make all the difference in how your kitchen will look at the end of the project. The experienced team at Trimline Design Center is ready to transform your Pinecrest, Palmetto Bay, Coral Gables, Ocean Reef, Key Largo, Kendall, or surrounding area kitchen with the proper kitchen cabinet design.
Components of Kitchen Cabinet Design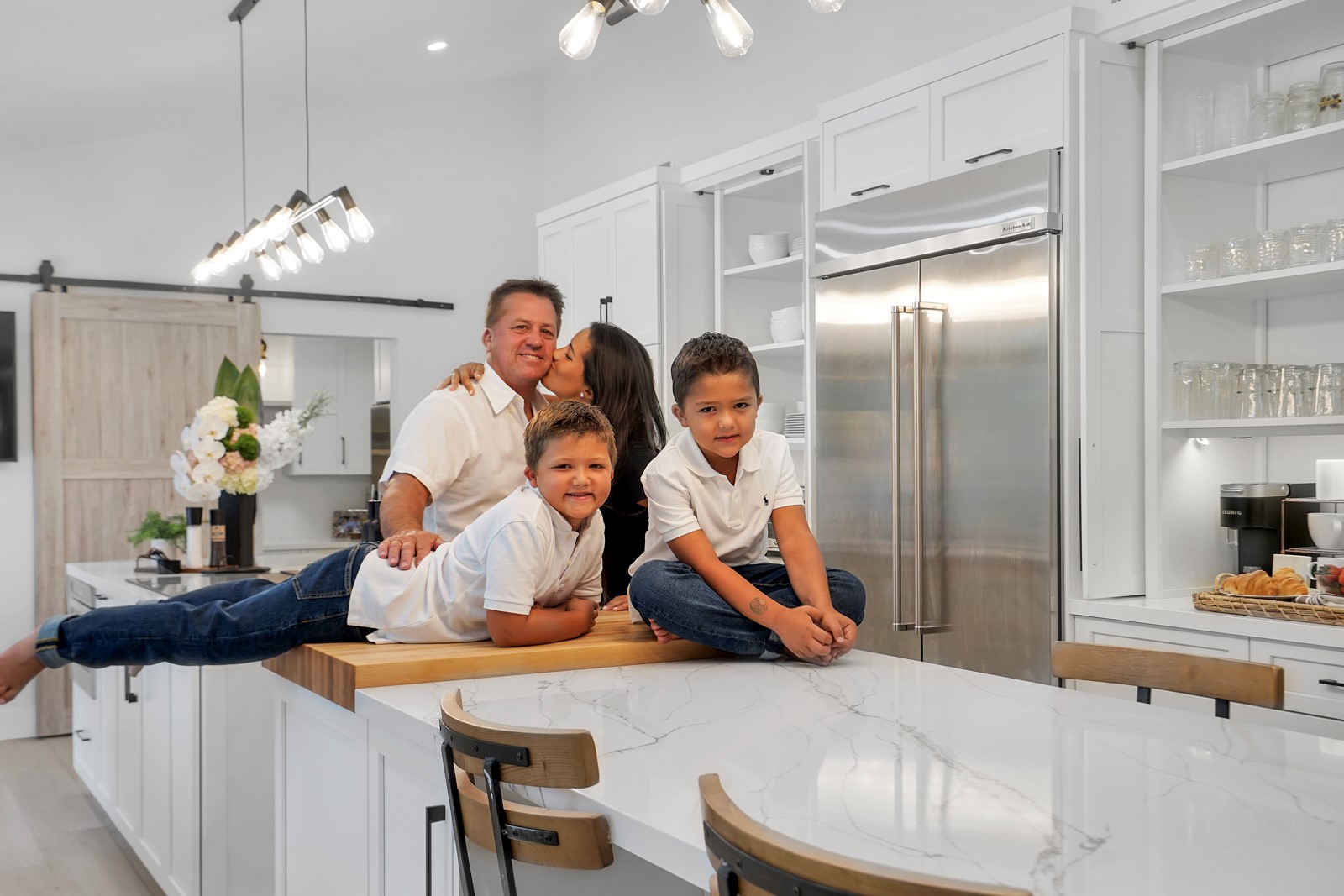 There are several components that make up the final look of your kitchen cabinets. When working with our design team, they will help to show you different combinations for your kitchen cabinets and provide some helpful advice for the decisions that you will be making. Combining color, texture, hardware selection, and other details, we create a beautiful, functional, and fashionable custom cabinet backdrop that makes your kitchen a very special space. They will work with you to ensure that you get all that you want with your new kitchen cabinets, and are ready for the challenges.
Questions To Ask Regarding Your Kitchen Cabinets
Replacing or upgrading your kitchen cabinets is the perfect time to really ask yourself if they are working in the way you want them to. Perhaps you have a cabinet that is difficult to access the items you store there. Or you may want to have glass fronts on some cabinets to showcase some special items you have. And of course, you want them to look spectacular as well. Bring your kitchen up to match how you use it functionally, and make it an inviting space that you like being in. Have Trimline Design Center come to you for an in-home consultation in Pinecrest, Palmetto Bay, Coral Gables, Ocean Reef, Key Largo, Kendall, or surrounding areas to bring your dreams to life. Kitchen cabinet design is a must if you enjoy entertaining and cooking. Trimline Design Center can provide a layout based on how you entertain or host so that you have what you need, where and when you need it. This will make your time cooking and entertaining even more enjoyable and hassle-free.