A kitchen usually becomes the favorite room in the house. It's a place where friends and family gather for meals, drinks, and to socialize. It's helpful to have a kitchen cabinet design which makes it easy and comfortable to navigate. Having the proper storage, along with a beautiful kitchen cabinet design, brings the room together. Whether you know what type of kitchen cabinet design you want for your home in Key Largo, Coral Gables, Palmetto Bay, and Miami, or aren't quite sure which design is best for you, head over to Trimline Design Center and talk with our designers. We can find your kitchen cabinet design when we work together.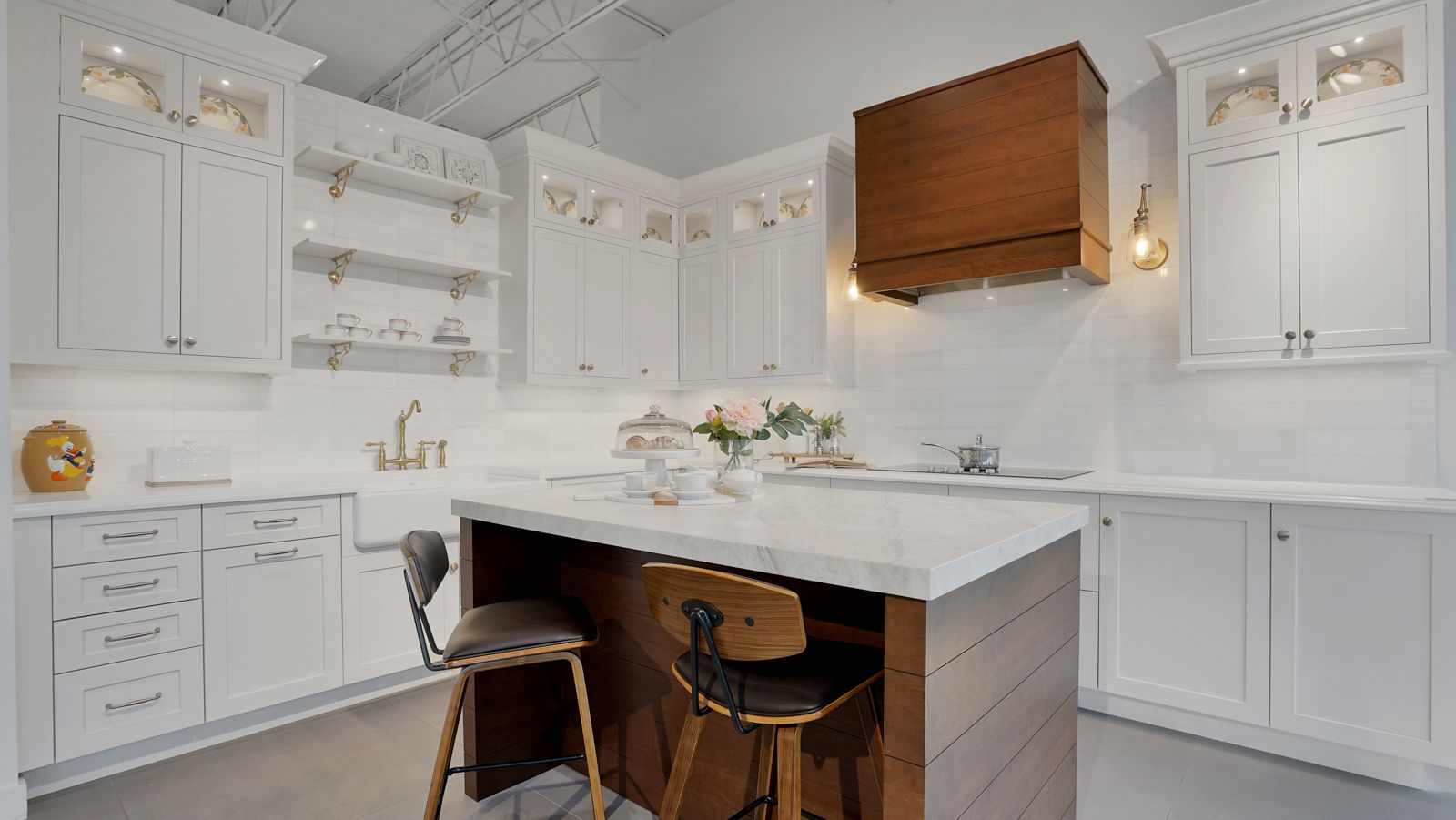 Creating Your Kitchen Cabinet Design
When planning a new kitchen cabinet design, it's important to consider the personality of the space. Deciding what style of kitchen you would like, will help determine your kitchen cabinet design. It is helpful to have an idea of what color would be best for your kitchen cabinets and if they will have a texture. Walking through our showroom and looking at our displays may help you decide on your kitchen cabinet design. Once you choose a kitchen cabinet, you can decide on any hardware you may need to finish off the look. The placement of kitchen cabinets can be changed, according to the size of your family and how often you cook and have guests over. Once you have decided on a kitchen cabinet design, a team member will come to your home in Key Largo, Coral Gables, Palmetto Bay, Miami, Kendall, and Pinecrest, to measure and to make sure there is enough room for the new placement of cabinets. We want to make your kitchen a place that is comfortable, accessible, and inviting for you, your family, and your guests.
Choose the Kitchen Cabinet Design for Your Personality
Our kitchen cabinet design will enhance the look of the kitchen. When you visit us in our showroom, we will work with you to bring out your personality in your new design. Whether you choose a natural, rustic wood finish, a contemporary look, a transitional or traditional style, we can work with you to create the kitchen cabinet design you have been dreaming about. For more information on kitchen cabinet design in Key Largo, Coral Gables, Palmetto Bay, Miami, Kendall, and Pinecrest, reach out to Trimline Design Center at 305-666-7609.