You've seen more and more of your neighbors and friends that are investing in an outdoor kitchen at their homes in Pinecrest, Palmetto Bay, Coral Gables, Ocean Reef, Miami, Kendall, and the surrounding areas. Your local outdoor kitchen experts at Trimline Design Center will show you their outdoor cabinet products from NatureKast and explain why investing in your own outdoor kitchen is a smart move for you and your home. Learn some reasons why you should get an outdoor kitchen.
Cabinets Are Easy to Clean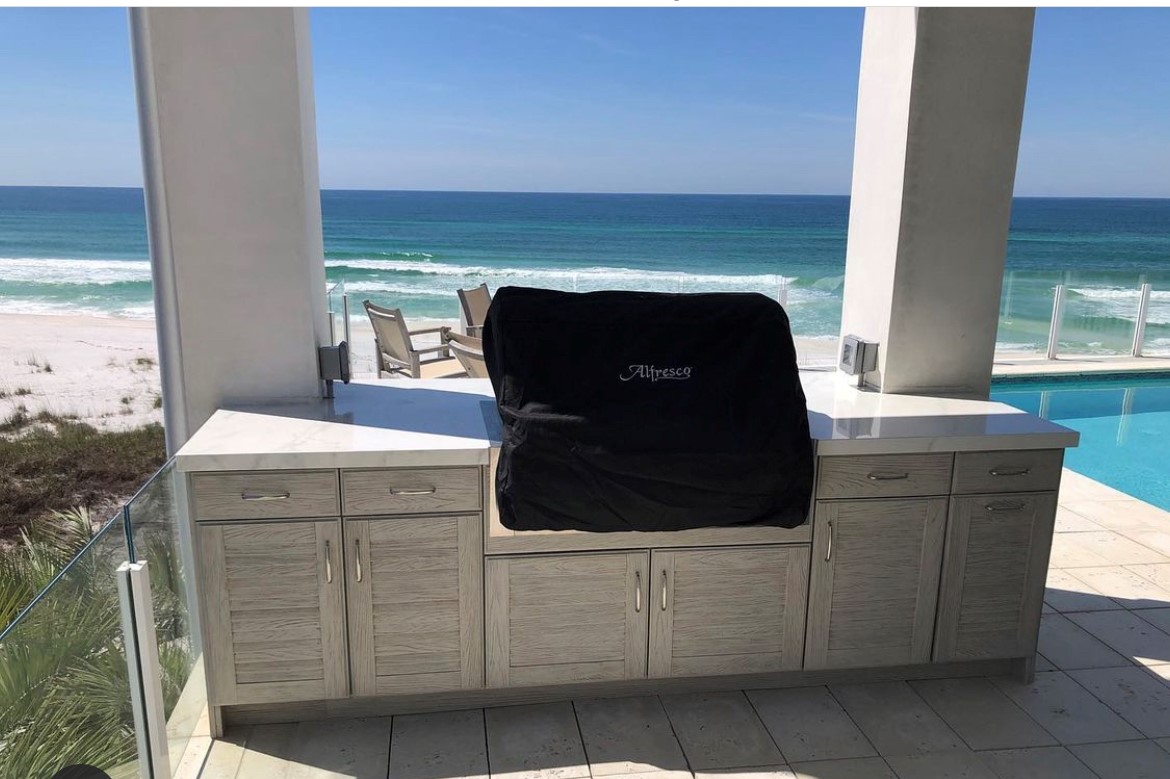 When you opt for NatureKast outdoor cabinets you will be able to clean them all very easily and quickly. Because the cabinets are outdoors you will find that the inside of your cabinets in your outdoor kitchen can get dusty and dirty. Because NatureKast outdoor cabinets are made from PVC they can quickly be cleaned with water from a hose and then wiping it dry. This will keep your cabinets looking brand new for years to come.
Your Outdoor Kitchen Can Be Used Year-Round
Living in Florida means that we have nice weather almost all year and you can use your outdoor kitchen year-round. Why not enjoy it by being able to cook outdoors? Whether you do a lot of entertaining or just find cooking relaxing, having the great outdoors to look at while you are cooking just adds another level to things. Your NatureKast cabinets stand up to extreme South Florida weather and you will find new inspiration whenever you use your outdoor kitchen.
Outdoor Kitchens Add Value to Your Home
Outdoor kitchens are a great investment for your home. Not only will you find it a great option for cooking compared to indoors, but buyers will find it a great option that your home has as well and it sets your home apart from the rest. When you build your outdoor kitchen with NatureKast cabinets you are making a long-term investment that will be enjoyed for many years.
Whether you want a few cabinets to pair with your gas grill on your back patio or you are looking to replicate a full kitchen setup at your home in Pinecrest, Palmetto Bay, Coral Gables, Ocean Reef, Miami, Kendall, and the surrounding areas, our team at Trimline Design Center is ready to help you design your perfect outdoor space. Contact them today to learn more and get started on your new favorite space at your home.