Whether you are doing a new home construction or you are doing a remodel of your kitchen in Pinecrest, Palmetto Bay, Coral Gables, Ocean Reef, Key Largo, Kendall, or the surrounding areas, rather than settle for basic cabinets in your kitchen, consider opting for custom kitchen cabinets. The team from Trimline Design Center can show you a wide variety of custom kitchen cabinets that would look amazing in your home, but as the homeowner you need to know why you would want to step up to custom kitchen cabinets rather than settle for basic cabinets.
Differences With Custom Kitchen Cabinets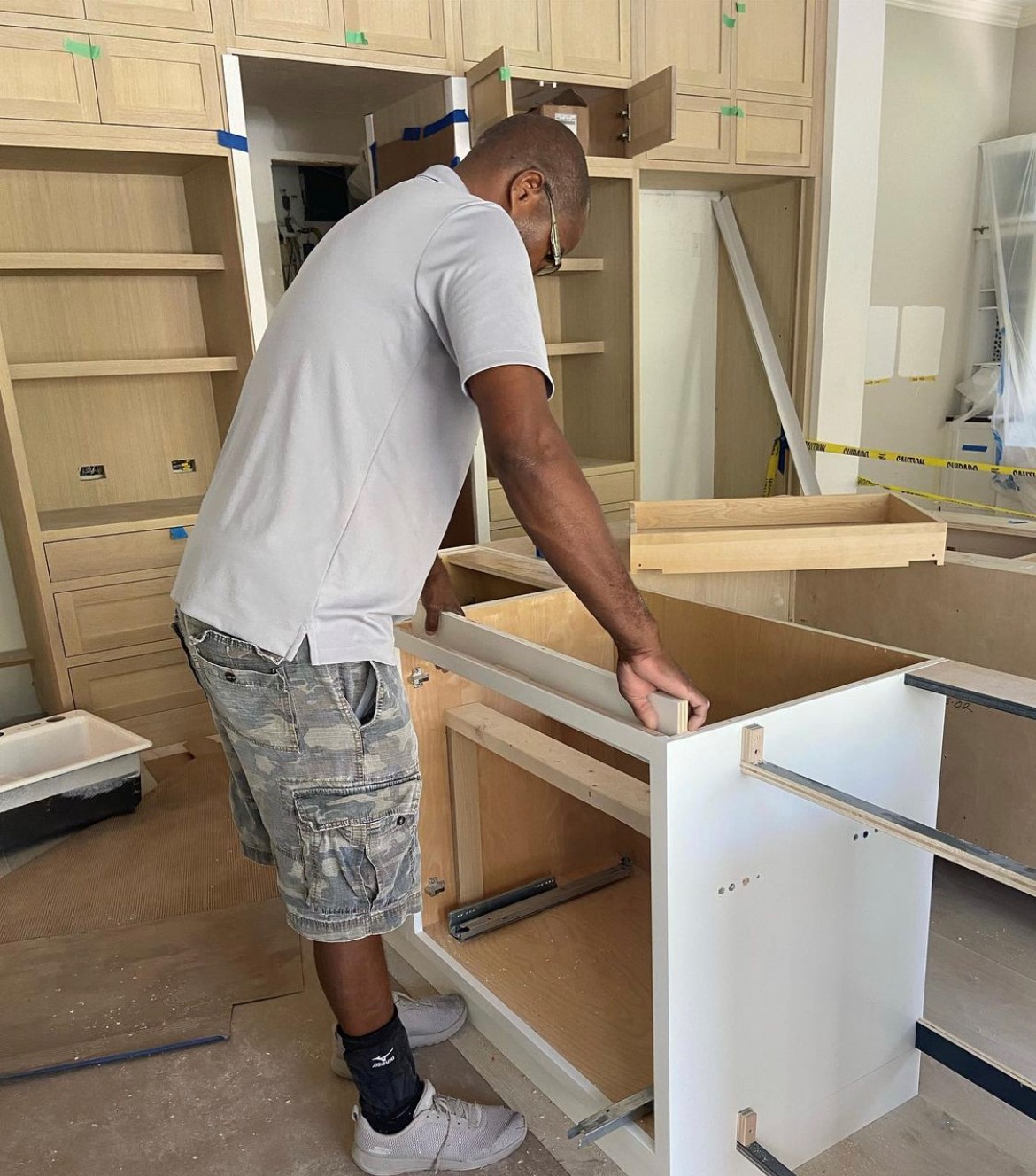 When you put basic kitchen cabinets next to custom kitchen cabinets, you may not be able to see much of a difference between them. You need to look inside at the details to understand and appreciate the differences, because these small differences will make a big difference in the longevity of your investment. The first of these differences is the wood that is chosen for the panels that make up the cabinet. On basic cabinets, this wood is typically particle board, where custom kitchen cabinets use plywood. Take a look at the joints on the cabinets. Basic cabinets will use glue, custom will use dovetail or mortise & tenon connections. The corner braces on basic cabinets will show stapled plastic corners, where custom cabinets will have wood glue blocks. All of these point to better construction and longer-lasting cabinets.
Other Benefits of Custom Kitchen Cabinets
You may want to have a particular species of wood for your cabinets. If you go with basic cabinets, you will have a very limited selection to choose from. Only when you opt to go with custom kitchen cabinets will you have a wider range of species of woods to choose from for your cabinets. You will also have a much broader combination for customization, including for wood selection, style, finish, door styles, and even hardware for your custom kitchen cabinets. Your custom kitchen cabinets will be custom made for your space, when you order them. They are not made on an assembly line weeks or months earlier.
By being custom made when you order them, this also means that your custom kitchen cabinets will be built to fit your kitchen space. Custom kitchen cabinet doors and drawers can be built to any size you specify, which makes all of your spaces usable, taking advantage of nearly every inch in your kitchen. Custom cabinets give you a fitted look unavailable with stock cabinetry. Don't let your Pinecrest, Palmetto Bay, Coral Gables, Ocean Reef, Key Largo, Kendall, or the surrounding area kitchen be stock and ordinary. Talk with Trimline Design Center and learn how you can incorporate custom kitchen cabinets for an unmatched look and feel.