Closet space is one of the most important areas of the home. Having the right amount of custom home closets keeps all your clothing, shoes, purses, suits, and jewelry organized. Most homes won't come with a custom home closet, but with the help of Trimline Design Center, you can have the exact closet you need. Homeowners in Miami, Key Largo, Coral Gables, Pinecrest, Kendall, and Palmetto Bay, who would like custom home closets, will find the staff to be very helpful in designing the right look.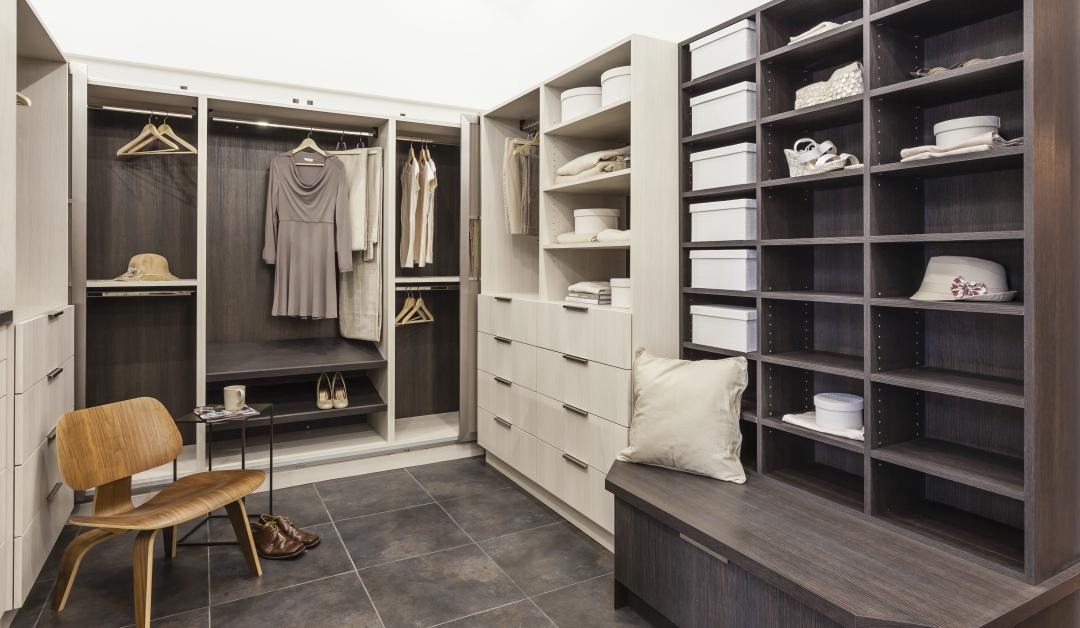 Asking the Right Questions to Ensure the Perfect Custom Home Closets
When you come into our showroom, you can look around at custom home closets and decide what type of design you want for your home. Our designers are available to discuss what your perfect custom home closet looks like, and will offer suggestions and ideas on how to achieve it. Asking questions is the best way to understand the wants and needs of each client. Our designers will want to know what works for you in your current closet and what would make your closet better and easier to use. Understanding your use of the closet will also help designers when considering the custom home closet layout. They will need to know if you have an expansive wardrobe, a large shoe collection, or a variety of purses you would like displayed in your custom home closet. Once the designer has an idea of what will be housed in the closet, they can begin to put together a design proposal for your review.
Prepping Your Home for Your Custom Home Closets
Once the design proposal is accepted, we set up a time to visit your home and measure your current closet space. During this time, we begin to understand what will need to be done to create the custom home closet of your dreams. We take into consideration the size and shape of the closet, as well as the condition of the closet. If site preparation is needed, we will make sure it is done properly and in a timely manner, so we can focus on the creation of your custom home closet. Of course, no custom closet is complete without a few special additions, such as a shoe shrine, jewelry trays, or built-in hampers. These are just a few of the features available when planning your custom home closets in Miami, Key Largo, Coral Gables, Pinecrest, Kendall, and Palmetto Bay. For more information on custom home closets, give us a call at 305-666-7609.