Bathroom Cabinets, Kitchen Remodeling, and Custom Kitchen Cabinets in Coral Gables, FL
At Trimline Design we provide you with a wide range of bathroom and kitchen cabinets and remodeling options that fit your lifestyle and budget. Working with your finances we transform your home into the home of your dreams without breaking the bank.
Kitchen Cabinets in Coral Gables
One of the prominent aspects of kitchen remodeling projects is your kitchen cabinets. Kitchen cabinets are a key component of your kitchen and can provide you with practical storage space that increases convenience and practicality. But just because your kitchen cabinets are practical doesn't mean they can't be attractive.
At Trimline Design it's our goal to provide you with beautiful custom kitchen cabinets that fit your budget and satisfy your personal tastes. Working with the best brands in custom kitchen cabinetry we help you mix and match color schemes, textures, and styles to find you the custom kitchen cabinets that are uniquely yours and add value to your home.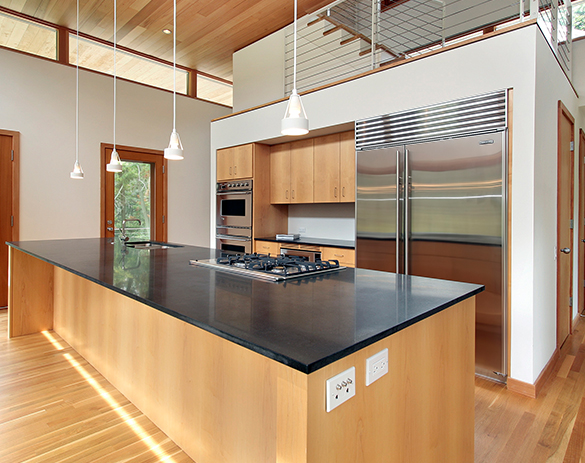 Bathroom Cabinets
Your bathroom is one of the most utilized rooms in your house, from the beginning of your day to brushing your teeth at night, your bathroom provides you with storage space, practicality, and convenience. If you are not completely satisfied with your bathroom then it may be time to look into your bathroom remodeling options. Bathroom remodeling has a wide range of benefits that include but are not limited to:
Expanding your bathroom space
Updating the appliances in your bathroom
Improving the utility of your bathroom
Installing water-saving devices
Increasing the overall energy efficiency of your home
For whatever reason you decide to undergo a bathroom remodeling project, our bathroom cabinet design experts will help you every step of the way. From choosing custom cabinetry to the appliances that make your life more convenient, it is our privilege to help Coral Gables, FL residents create beautiful bathroom spaces at a great rate.
Kitchen Design in Coral Gables, Florida.
Known as "The City Beautiful", Coral Gables, FL is home to the 1920s Venetian Pool. Crafted from a rock quarry, this magnificent tourist destination draws visitors from around the globe. But the Venetian Pool isn't the only thing that attracts visitors and residents looking to start a life in Coral Gables. Seated just south of Miami, FL the beautiful beaches will draw you in, but the friendly faces will make you want to stay.
We provide Coral Gables, FL residents with sustainable and innovative kitchen remodeling and kitchen design services. By getting to know your personal tastes and style, it's our goal to provide you with the custom kitchen designs that fit your personal taste and your budget. We know that kitchen remodeling can be a hassle, which is why we work tirelessly to provide you with kitchen designs and kitchen remodeling services that are efficient, professional, and beautiful.
YOUR DREAM KITCHEN IS ONLY A PHONE CALL AWAY
We invite you to see the beautiful kitchens we offer by visiting our Portfolio on this website.
VIEW PORTFOLIO
INSPIRATION IS ONE SERVICE WE OFFER
VISIT OUR KITCHEN + BATH SHOWROOM
10001 South Dixie Highway, Pinecrest, FL 33156