One of the most used rooms in your house needs to have some attention paid to it. Your bathrooms get used multiple times each day by every member of your household, so it's no wonder that bathroom remodeling is a popular project for homeowners. You might be surprised at the wide variety of options available today when it comes to bathroom remodeling projects in Pinecrest, Palmetto Bay, Coral Gables, Ocean Reef, Key Largo, Miami Beach, and the surrounding areas. But with all of those options can sometimes come headaches about what is the right decision, and the team at Trimline Design Center can help make the process of updating your bathroom cabinets much easier.
Bathroom Cabinets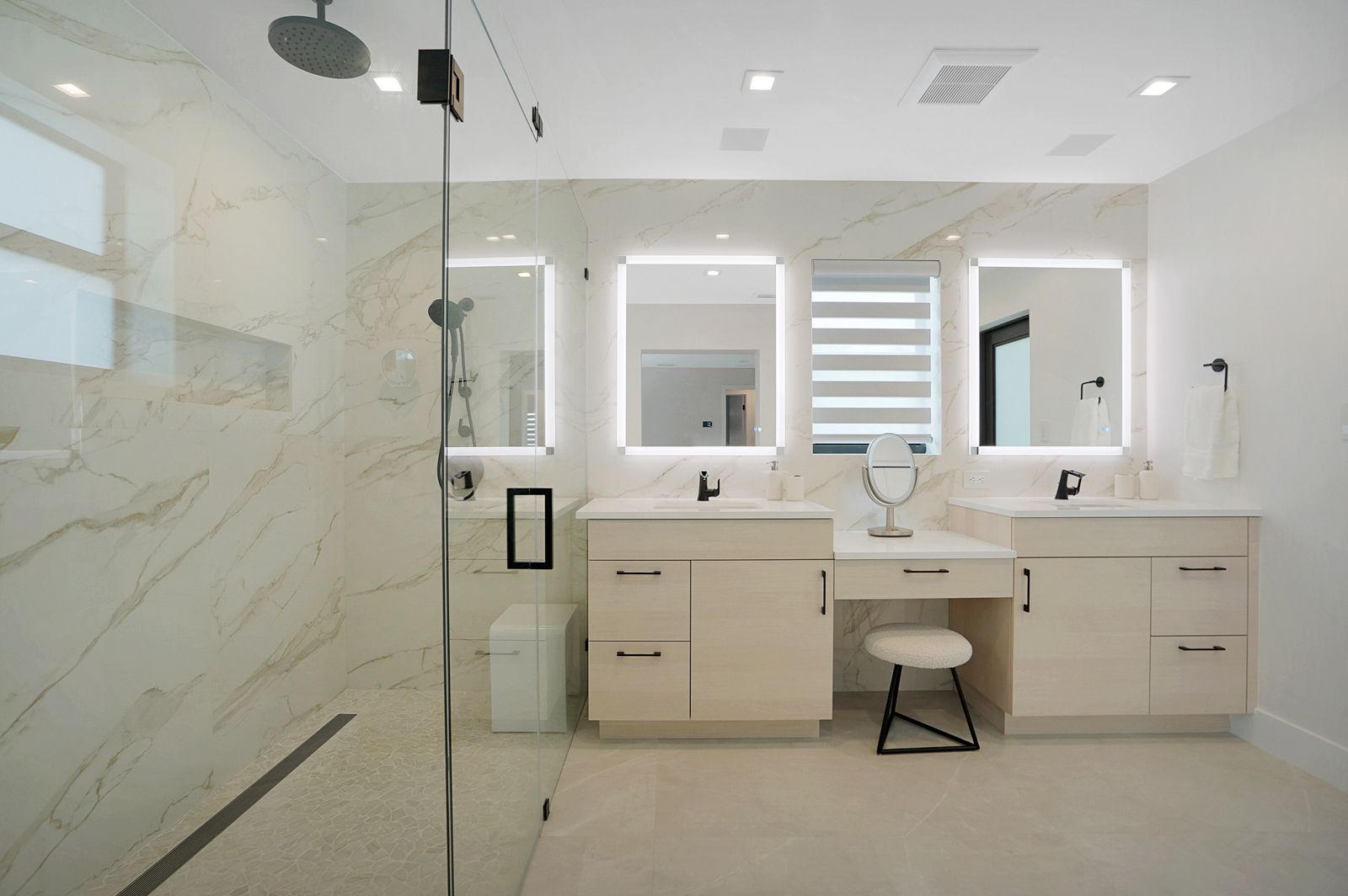 When you start the process of your bathroom remodel, there are really four areas to address with the space. First is the function, and you will want to make sure that all parts of the bathroom work well together. What is your bathroom not so good at? That's part of what you should tackle with the remodel. Next is storage, as this is usually at a premium in bathrooms. The Trimline Design Center team can help create additional storage as they work with you on your remodel. Safety is something that most don't consider but should be part of the work put in to the redesign of the space. Making sure your bathroom is well laid out will help with the safety of everyone using it. And finally, you should work to have the bathroom increase the resale value of the home, even if you intend to stay there for years in the future. While having a unique bathroom is ideal, you also want to make sure that it is still workable for most people. Using better quality materials is a great way to increase the value.
Other Aspects for Your Bathroom Remodeling
There are many other options that you might consider. For example, if you have tile in your bathroom, even living in warm climates those tiles will feel cold. You can add heated flooring underneath those tiles to keep them warmer and more comfortable, and it will not add much to the overall cost of the remodeling. You should also think about the lighting in the bathroom. If you are able, consider making the window a bit larger to let in more natural light. Also, think about adding some task-style lights for different items that you use on the counters. You should also consider adding ventilation to the bathroom to help with moisture and odor control. Trimline Design Center is ready to put their years of experience to work for your bathroom cabinets in Pinecrest, Palmetto Bay, Coral Gables, Ocean Reef, Key Largo, Miami Beach, and the surrounding areas.