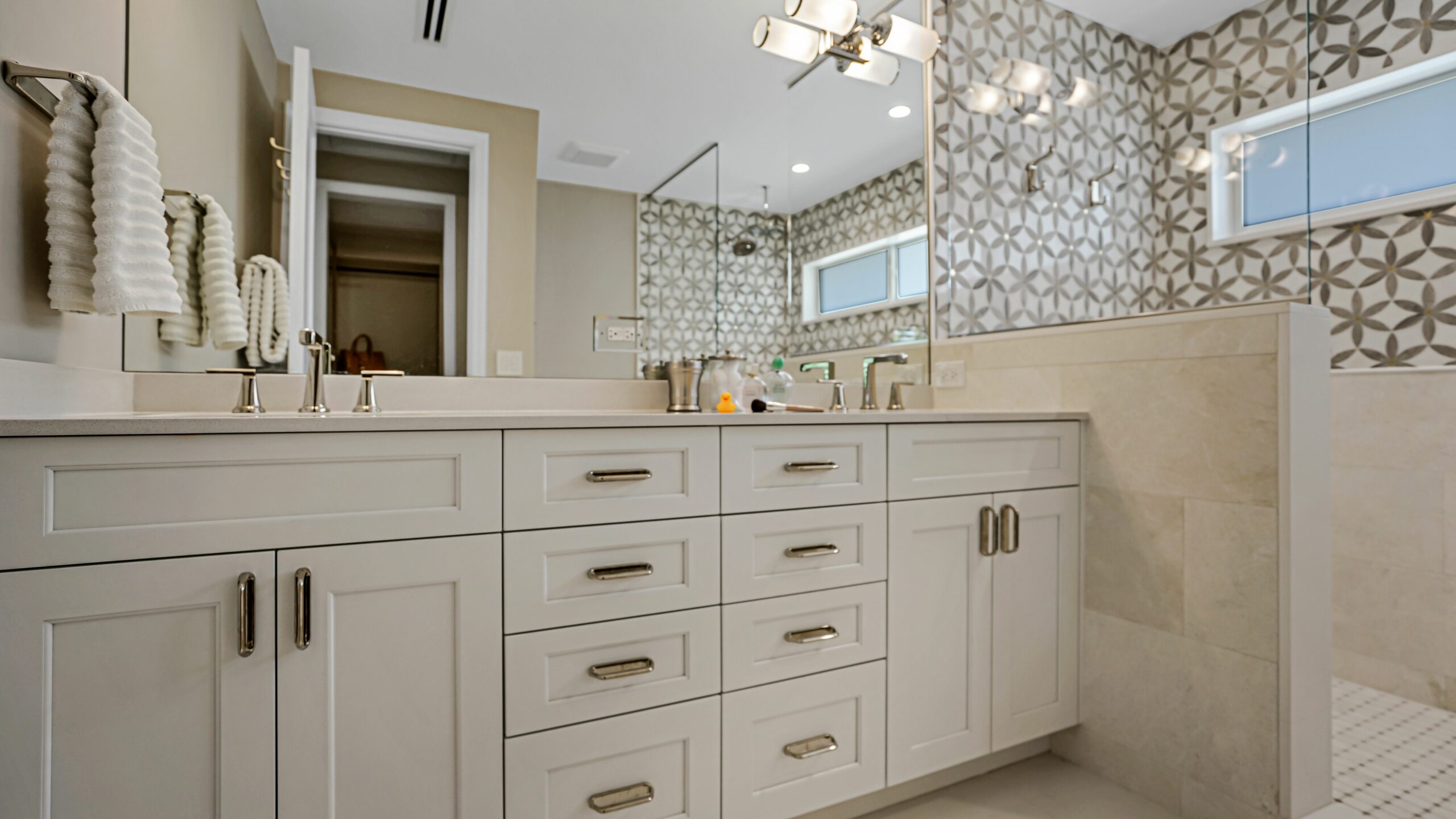 If you walk into your bathroom every morning, look around and sigh, then it's time for a change. Each room in your home should inspire you, especially the bathroom, where you start your day. The bathroom should be the room that gives your spirit a lift and puts you in a positive mood, to go out and conquer the day. If that doesn't sound like your bathroom, then you should consider new bathroom cabinets. Residents in Miami, Key Largo, Miami Lakes, South Miami, and the surrounding areas, give us a call and visit us in our Trimline Design Center showroom to check out the latest bathroom cabinetry ideas and designs. We will discuss with you what your dream bathroom would look like, then offer ideas and solutions to bring your bathroom remodeling project to life.
Bringing Your Bathroom Ideas to Life
When you decide it's time to update your bathroom, come into our showroom, look around at all our bathroom showrooms, and meet with one of our designers to discuss your design ideas. If you know you want an updated room, but aren't sure what type of design you want, our designers will work with you to determine the right look and feel for your bathroom cabinets. After speaking with you, we will show you design samples, in order to understand which designs best suit you. Designs that offer tranquility and peace are most often chosen when bathroom remodeling is being done.
Bathroom Remodeling Means Style, Storage, and Safety
The goal of bathroom remodeling is to make the space usable and enjoyable. Changing the structure of your bathroom will offer a brand-new feel, and offer space for the addition of luxurious amenities. We will help you determine the function of your bathroom and what storage is best for your circumstances. When we discuss function, we mean a bathroom that works well for your family and has enough storage and cabinetry. Storage is also important when contemplating bathroom remodeling. Being able to have a space for everything needed is key. We are able to custom design cabinetry to make sure you have enough drawers and cabinets to hold all your items and keep them out of view. Safety is also important during bathroom remodeling. We will create smart and thoughtful designs to make sure your space is safe, luxurious, and functional. For more information on bathroom cabinets, call us at 305-666-7609.