Built-in wall units and entertainment centers used to be a preserve of the rich and famous. Today, however, they are a common feature in Pinecrest, Palmetto Bay, Coral Gables, Ocean Reef, Miami, Key Largo, Kendall, and surrounding areas. If you want to create a modern look in your home while making good use of every inch of space, consider investing in custom wall units.
Let's explore some of the benefits of installing custom built-in wall units in your home.
Unique Personality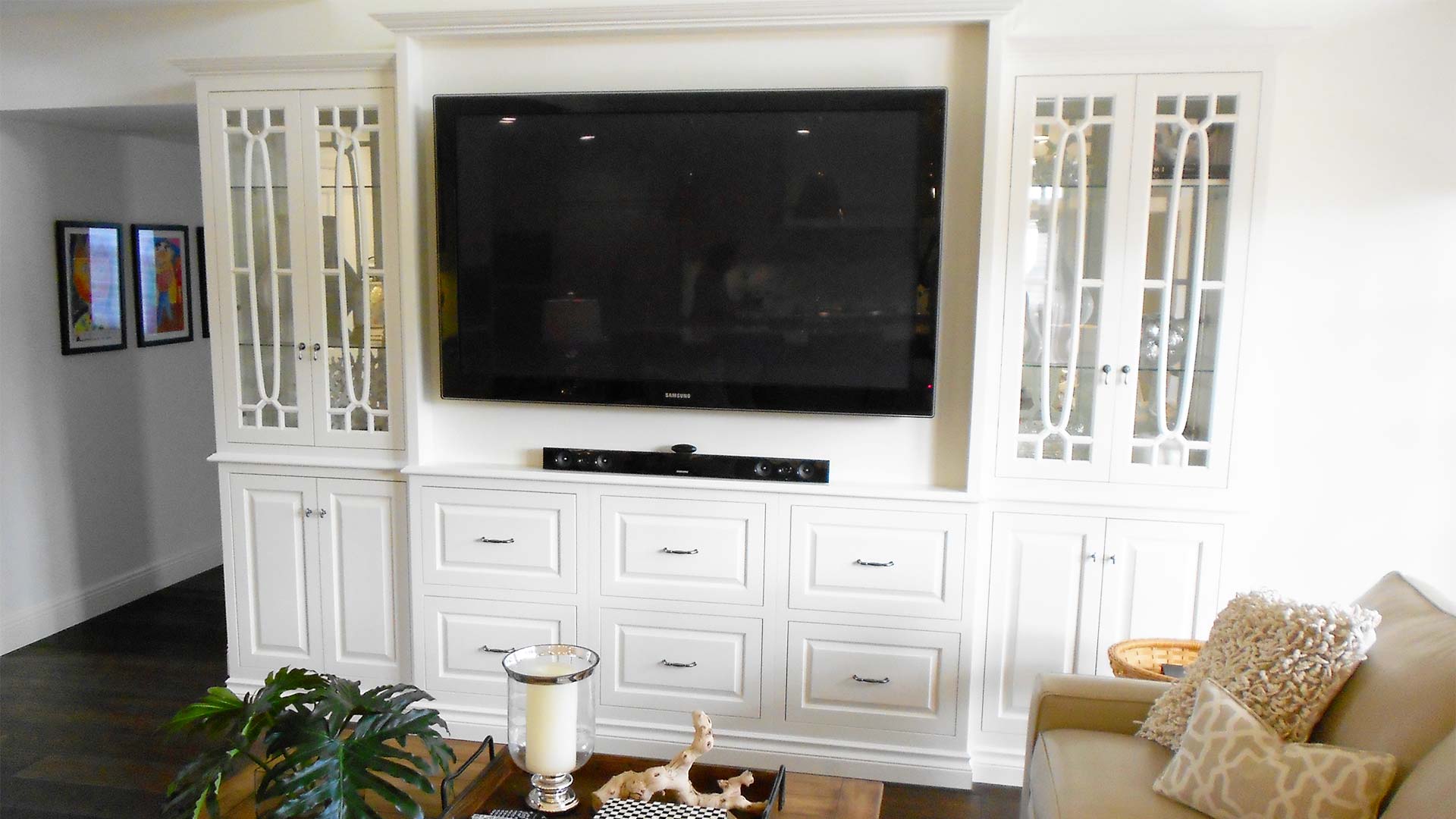 A custom wall unit allows you to give your home a unique personality instead of an ordinary look that you'll often achieve with ready-made wall units. Custom wall units offer a degree of modification that allows you to utilize every inch of your wall space, even if you have an unconventional floor plan.
Flexible Use of Space
A ready-made media center or TV wall unit may look too small or too large once you install it in your house. Custom wall units allow for flexible use of the available space in your home. Instead of having a ready-made wall unit take up most of your space, consider having a custom wall unit so you can make intelligent use of the space.
A custom wall unit avoids wasted space by designing a unit that not only holds all the stuff you want it to but also maximizes the space available in your room.
Complement Interior Design
In addition to storing your items, custom wall units can also help add a touch of style to your interior design. You can decorate your wall unit and make it serve as a focal point in a dining room or living room. Wall units give you unlimited choices when it comes to adding elegance to your interior design.
Safeguard Valuables
Another significant reason custom wall units are worth the investment is that they offer safe storage for your valuable items. By adding built-in shelves to your wall unit, you will be able to keep your valuables safe and secure. While some items need to be displayed, others should be stored safely, and a wall unit with built-in drawers will do that effectively.
If you are ready to install a custom wall unit in your house, get in touch with Trimline Design Center. Their design team will review your needs and create the exact wall unit you desire for your home in Pinecrest, Palmetto Bay, Coral Gables, Ocean Reef, Miami, Key Largo, Kendall, and surrounding areas. For more information on custom wall units, visit www.trimlinedesign.com or call 305-666-7609.